http://www.brikwars.com/forums/viewtopic.php?t=6381
Round 2
Zahru
- Zahru II
"Yaaaa!" Zahru made an impressive leap over the assassin's heads.
He spun in the air...
And slashed at the lead assassin as he landed, but she managed to dodge.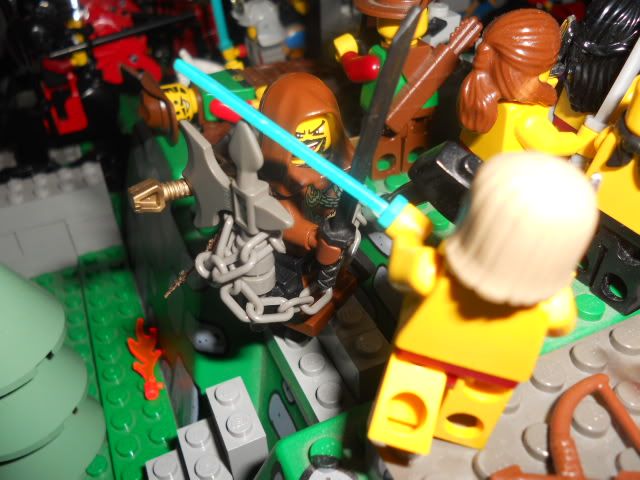 Watch out, assassins are very dangerous one on one...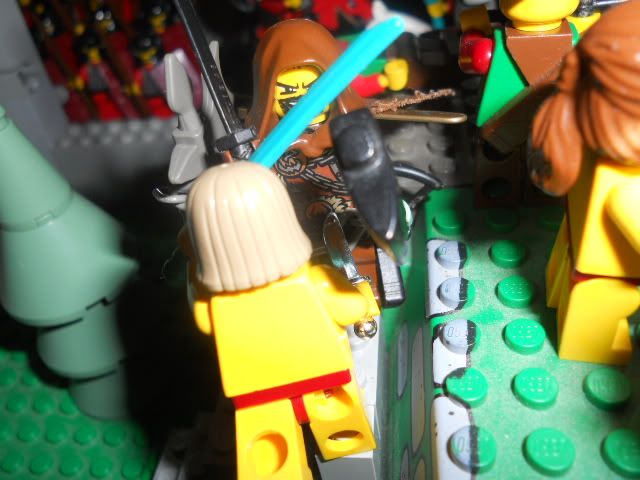 She broke through Zahru's defence with her dagger, but even with the remaining damage from the last slash added up it didn't break the warrior's armour.
They prepared for another round of combat, after all the assassin had spared her action last round...
With a sudden spin she actually managed to outmaneouvre Zahru and deal him a hit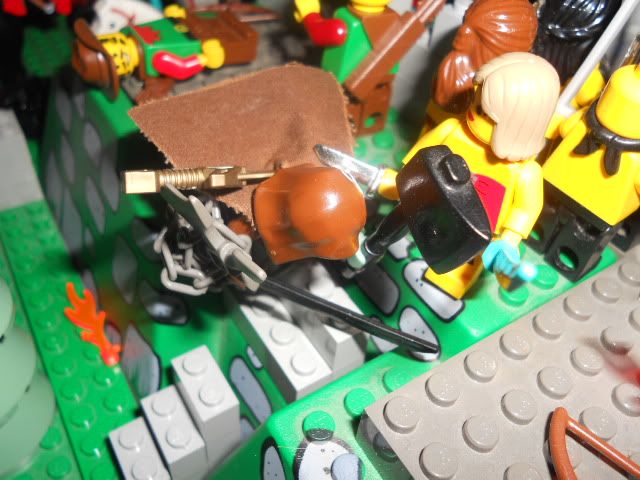 Zahru countered but she jumped aside and cut him with her knife, but the Slayer didn't even feel the touch of the puny weapon.
Urban Guard
- FISH!!!
Picking up spears, the Guards moved in between the space left by the swordsmen and dropped their ladders at the wall, figuring they'd be long enough.
Well, they're not... But it can't hurt to put them there.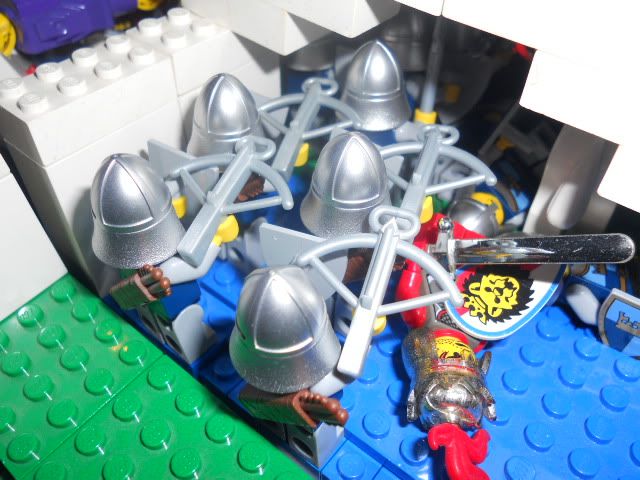 The crossbowmen advanced and massed fire on Grim!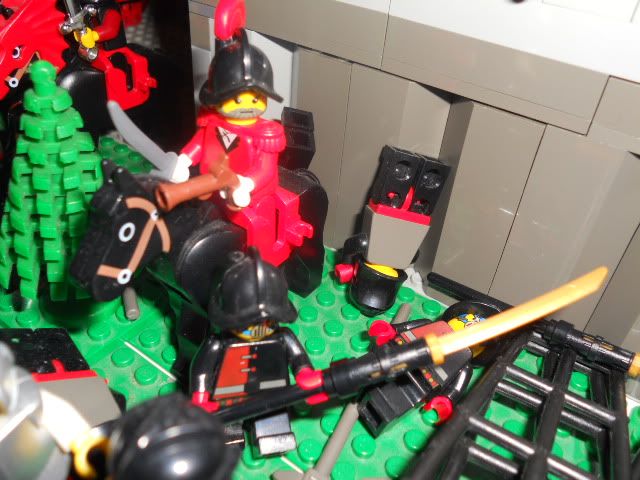 One of his bodyguards gave his life protecting him.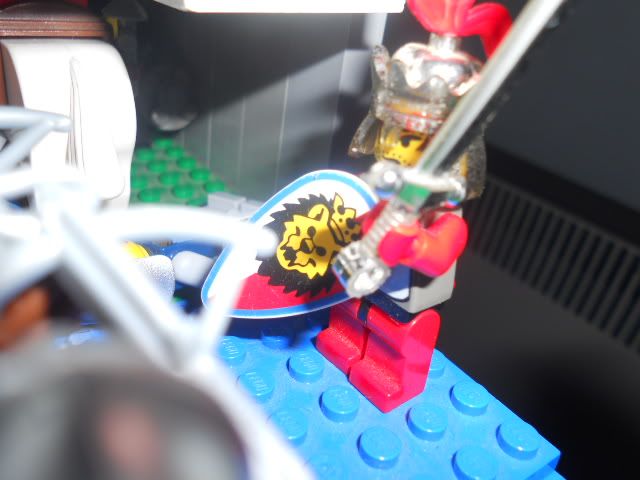 The Bloodguard got up. Known for their temper, the noble-blooded warrior raised his weapon in the air, glaring at the Falx.
"You've really done it now! Now you'll have to face..."
"I Sargus, the bloody giant!"
Sargus advanced, but his allies were in the way, so he spared his bloodthirst for now...
Bloodguard
- Ross_Varn
The Bloodmage started by knocking himself out.
The Bloodknights, with the help of the Paladins, slew all Falx in their way with exception of the Infantry Commander, who stood his ground.
Those on the other side were outnumbered though, and didn't get any further than a casualty on their own side.