http://www.brikwars.com/forums/viewtopi ... sc&start=0
Round 5
We start by getting some story across...
"What's this?"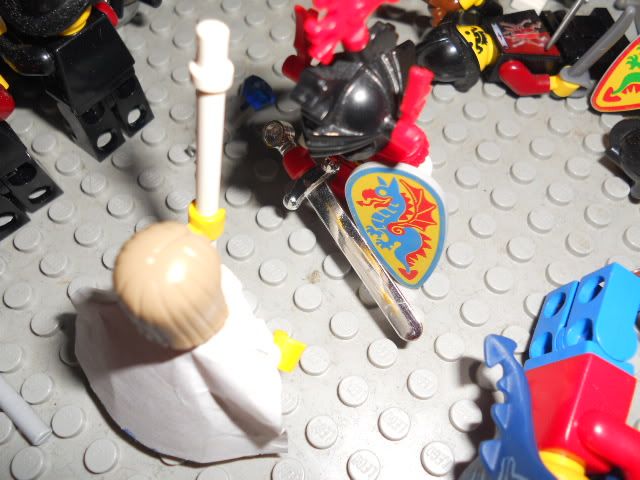 "Master!"
Junatan: "On your guard, you fool, there's a battle going on!"
"The Adlersflügel invasion force has been crushed thanks to that incompetent fool Fabian-"
"-who you put in command..."
"Shut up! ... and Starkeep is besieged. I'm sick of fighting over those damned passes. Your... success here opens possibilities, however."
"First of all, take this."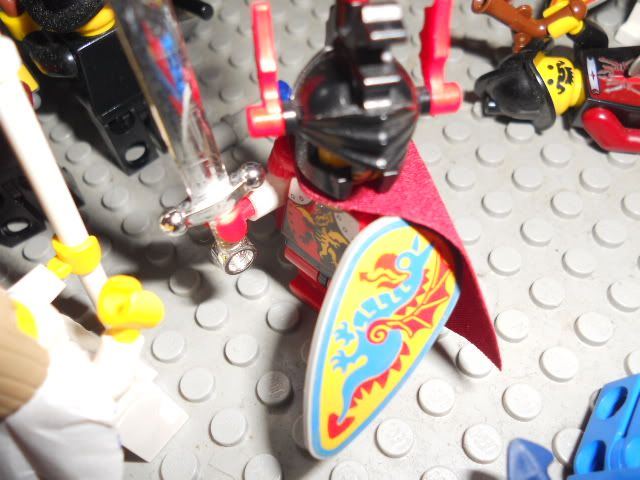 "The Cape of the First Commander! That means I'm now the supreme Marshal?"
"Yes. Congratulations." *chuckle*
"Wait a minute... Doesn't that mean I'm also not allowed to surrender under any circumstance?"
"Again, correct. Enough talking. Guard my back while I draw magical data from this portal, and we might just find another way to conquer the Kingdom...
and worlds beyond
. I'm not expecting you to last much longer so I'm going to cast a shield to protect myself, but if people break that I'm out of here. I'll only be able to take you and your men along if I succeed in learning about the creation of portals. There, that should be enough motivation for you."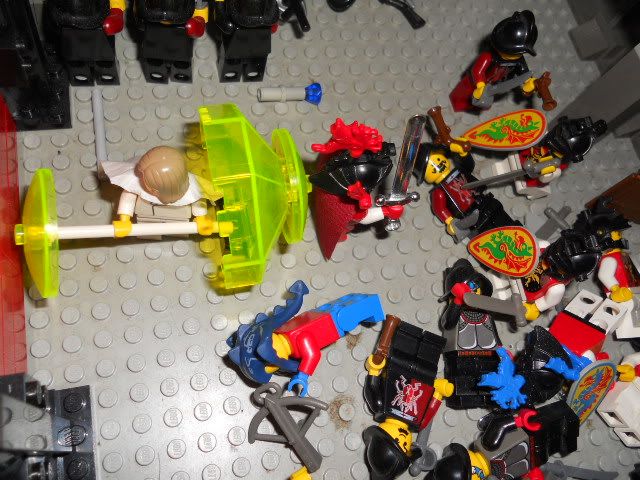 "Alright men, fight! No one should be allowed to get near lord Junatan!"
New WDK objective: protect Junatan until the end of next turn!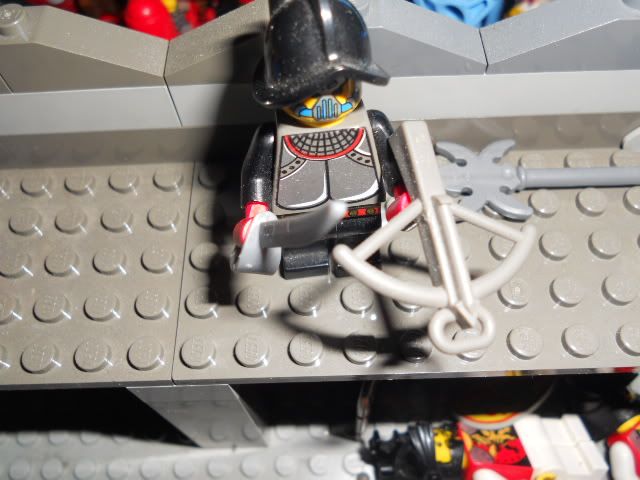 "Stop that barbarian! Knowledge of the portals should be ours alone, or it will mean a disaster for our Republic!"
New Falx objective: stop Junatan before the end of next round!
"That bastard appeared right before my eyes! Even if I'm still too weak to kill him, I must stop him from taking the portal, it's power and knowledge will belong to me and me alone!"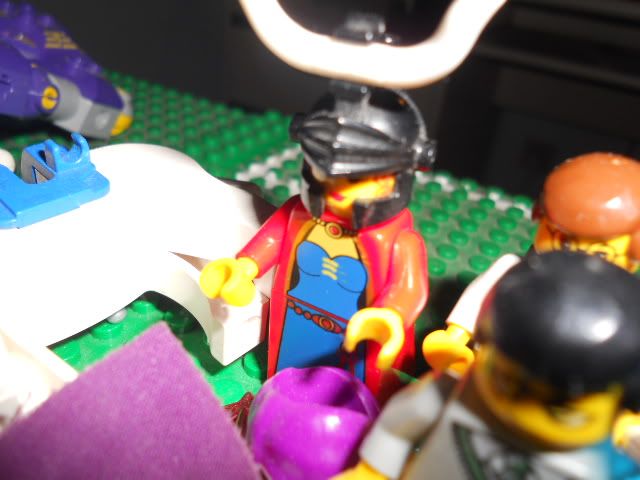 "I can see what he's doing! Quickly, press on, or our recent victories will be made meaningless!"
New Kingdom objective: stop Junatan before the end of the next round!
Bulls
- Warhead
"FIGHT!" (the Bulls get to spend another round of combat)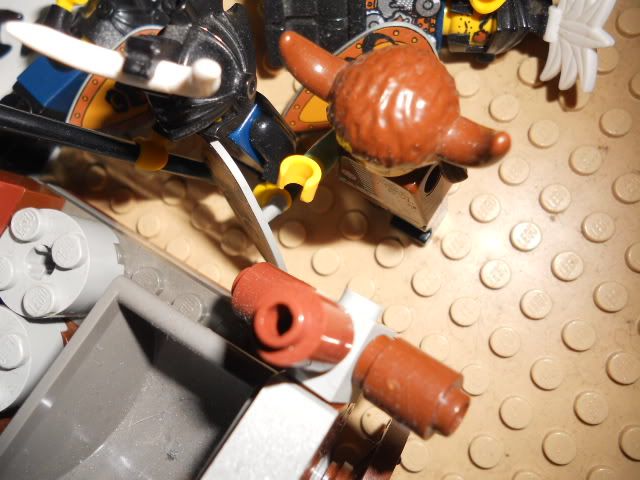 This worked mainly due to Rax's feat, but Mumbles' mad rambling helped a little as well.
He then fainted though, and was put on the catapult for safety reasons.
Rax attacked and hit, the one point of damage he blocked saving the cavalry commander from complete annihilation. (-1 HP)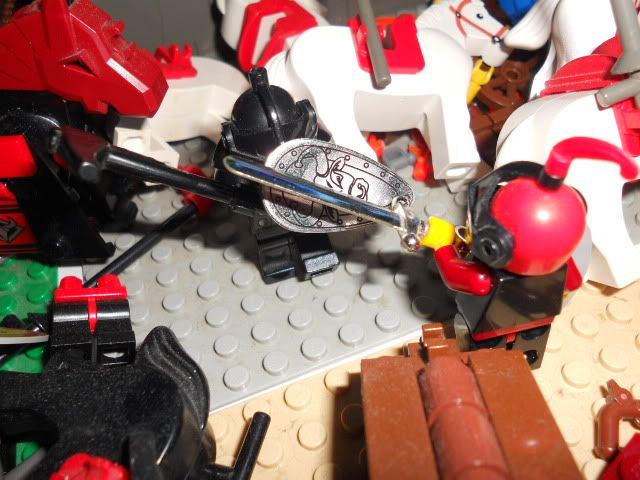 He still got an attack in...
But it was to no avail, Rax's rolls were on fire!
The phalanx formed up and attacked. They all scored hits, and you know that's bad for your health.
The water elemental crashed down, then disappeared, like the summoned creature it was. It's counter killed nothing...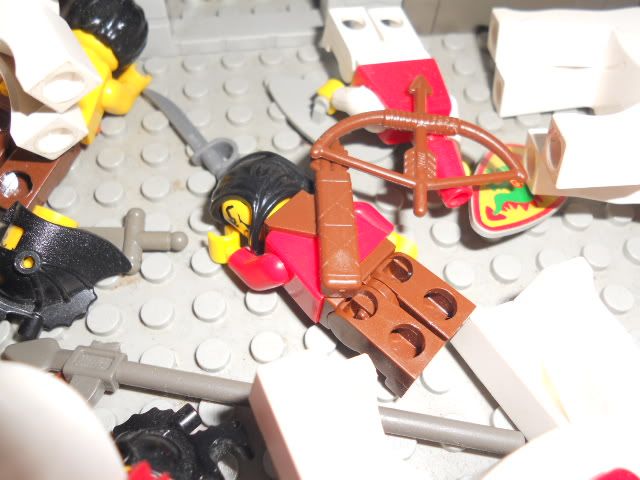 Crossbowmen pinned down the final archer.
One of Alejandro's guards also bit the dust, due to a poor roll on her magic shield above all.
The crossbowmen then reformed.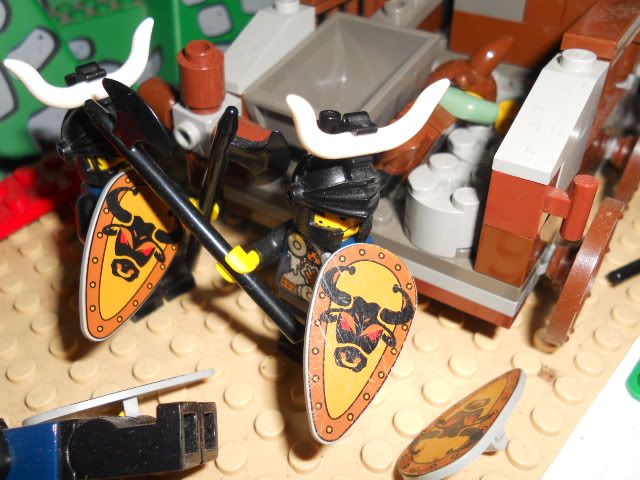 The Elites reformed as well, determined to protect their shaman despite the Scallywag's approach.
That's all for now, didn't get much done this weekend due to circumstances. Make sure you've sent your orders by Friday! Exams are coming up so things are likely gonna be slow, but we can try.