Somewhere in the Gobi Desert, 2112, a mysterious figure stands guard. Who is he?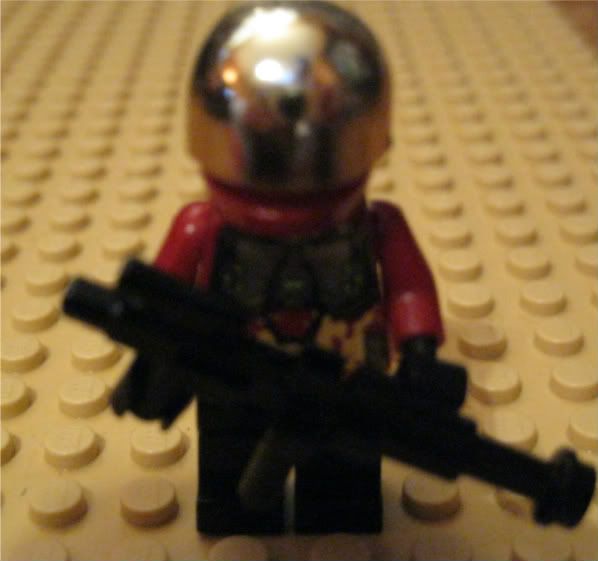 He's part of the Crimson Dawn, an emerging faction made up of hardcore militant communists trying to take over the world. Most are from China or North Korea, but members also hail from places like Russia and Vietnam.
2 squads of troops, most are armed with either an assault rifle or an smg. Pilots wield two pistols. Officers carry katanas and can be distinguished by their gold epaulets. All of them wear light armor to protect them from small arms (similar to the combat armor in Fallout) and have reflective visors to keep out the sun and potentially blind enemies in close combat.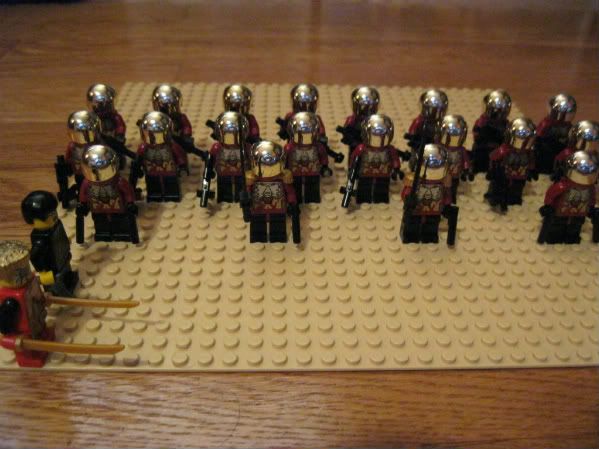 A regiment is inspected by their leader, Joseph Lenin.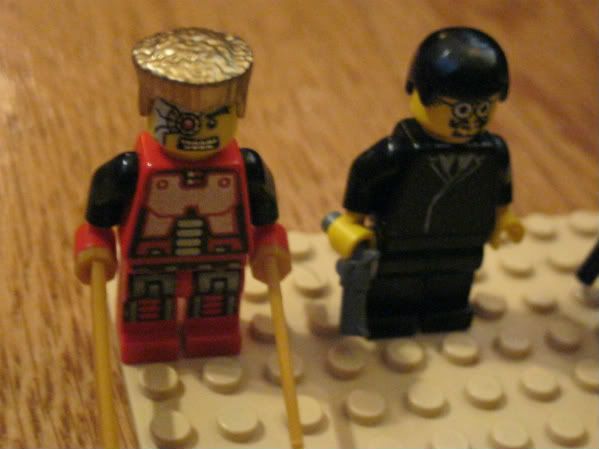 He is followed by a cyborg bodyguard (programmed to be 100% loyal and fearless), who wields electrified golden katanas.
"But what about vehicles," you might ask, "surely you can't take over the world with just infantry?" And you'd be right. First off, you would need some kind of light attack vehicle, one that can drive over rough terrain, some kind of jeep perhaps. But they decided that instead using just any ordinary boxy SUV, they could create...
The Sporthog. Who says jeeps can't be sexy?
Armed with two rotating machine guns and a dual minigun turret, it's a formidable enemy to have to face
It's also got two missiles, as well as spots to store gear.
The Crimson Dawn also noticed a need for a vehicle that could move large amounts of troops across the battlefield at high speed, which resulted in the creation of the...
Stingray attack hovercraft. It's faster than conventional trucks and APCs, and can also move over more uneven terrain.
Each side has a dual machine gun turret.
The rear has an experimental plasma cannon.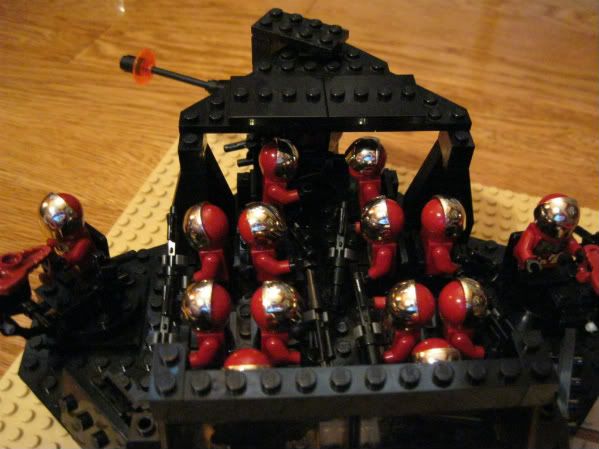 The Stingray can seat up to 15 soldiers.
The Crimson Dawn decided that they also needed something with armor, firepower and sheer intimidation value. The end result was the...
DRAGON (Deadly Robot Armor Glory Out Nation) mech (the acronym sounds way cooler in Chinese).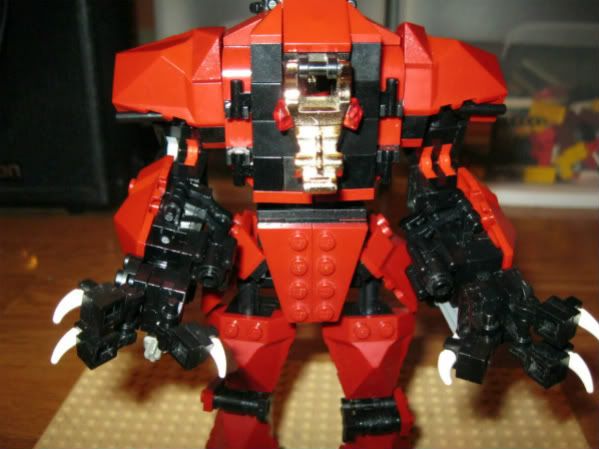 It has opening claws to grip things and/or punch them.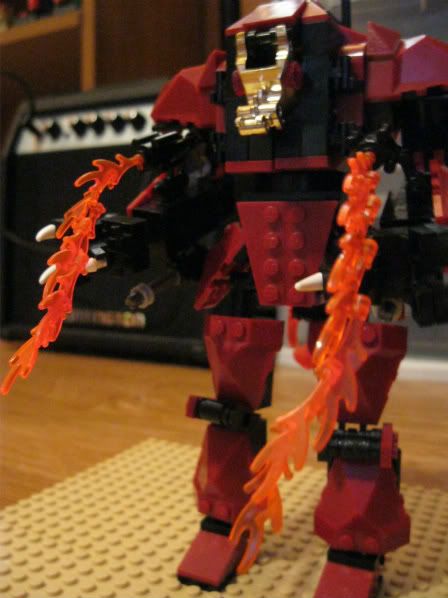 It's also equipped with flamethrowers and miniguns.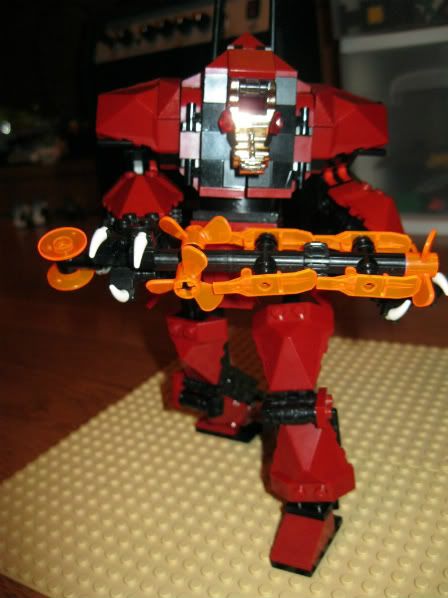 If that weren't enough, it carries an
OT Broadsword
on its back.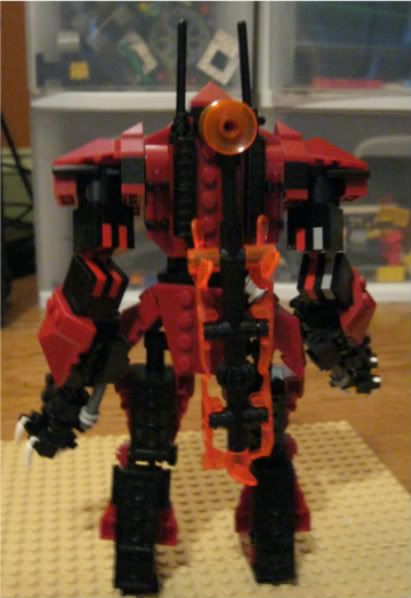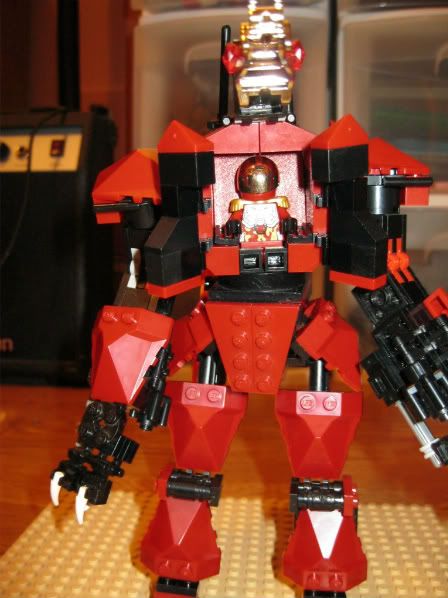 The DRAGON with it's cockpit open.