Suddenly, a battle report! No wait, this one was planned.
I used this landscape i built:
http://www.brikwars.com/forums/viewtopic.php?t=702
A group of Mercenaries Vs. Droid Army, led by General Grievous.
RULES: Deathmatch!
The Group of Mercenaries control the base.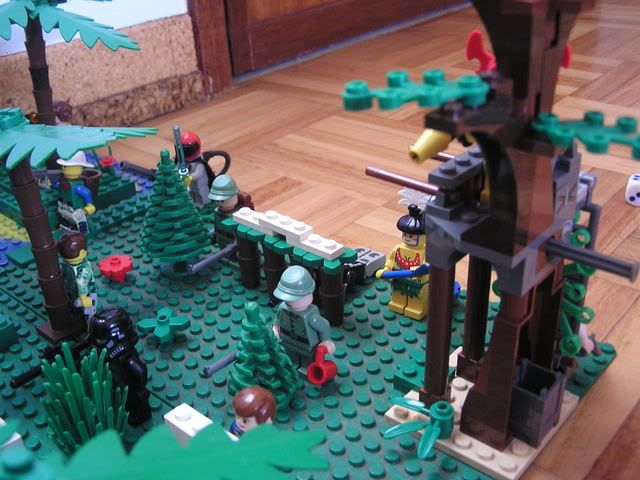 A sniper covered behind the wooden wall.
The Droid Army invades the base from the snow mountain.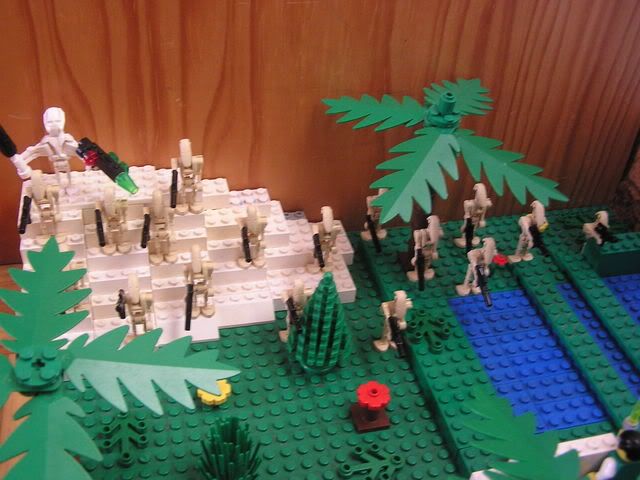 Led by General Grievous.
THE BATTLE STARTS
The Mercenaries have the first turn. Han Solo charges his blaster...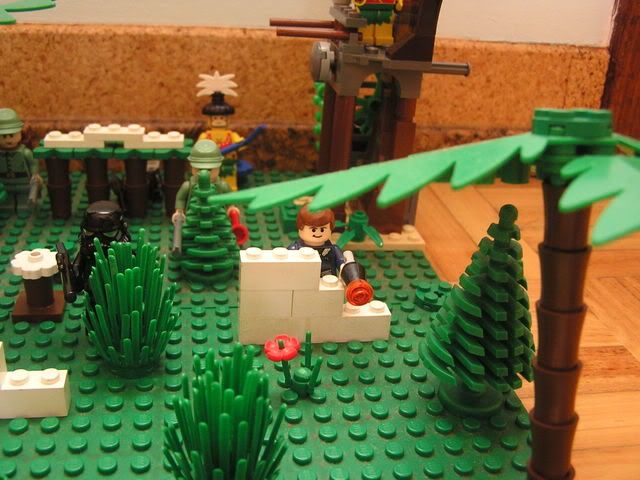 And there is first...electronic blood.
Too nervous to hit the enemies, this group of Mercs aren't able to destroy any droids.
The Tribal Chief, a member of the Mercs, charges his Rocket Launcher.
KA-BOOOOM!!!
3 droids perish.
Naked Snake uses his pistol.
And disables 2 droids.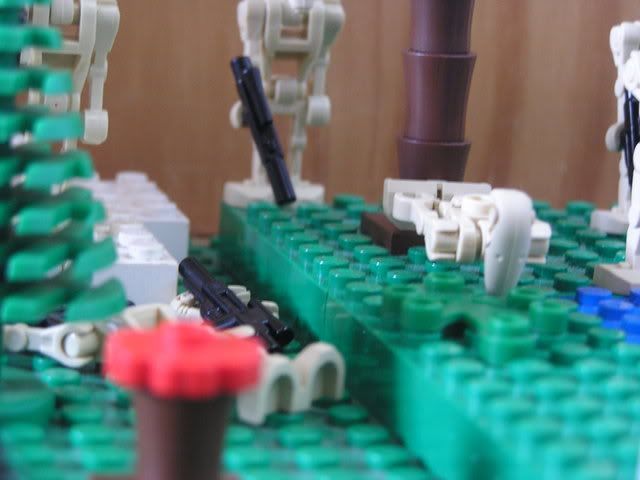 Leia gets to emotioned...
And misses badly her target.
Droids' round! All of them except Grievous move towards the base.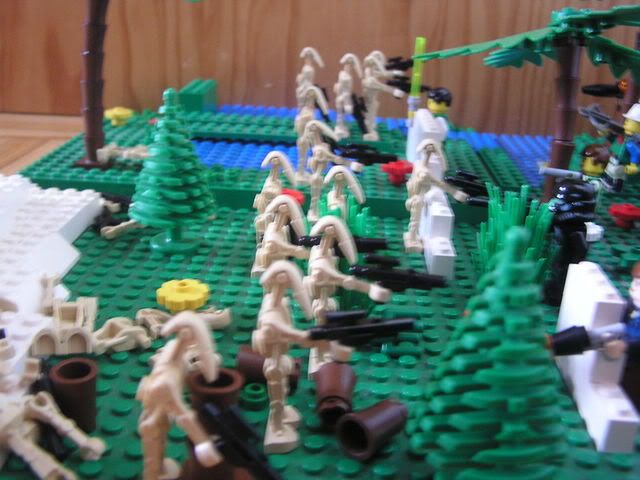 Grievous charges his super blaster...
BOOOOOM!!! AND DESTROYS THE TOWER, KILLING THE TRIBAL CHIEF AND MARION RAVENWOOD!!!
4 droids aim at Han Solo, but they all miss. Stupid pieces of junk!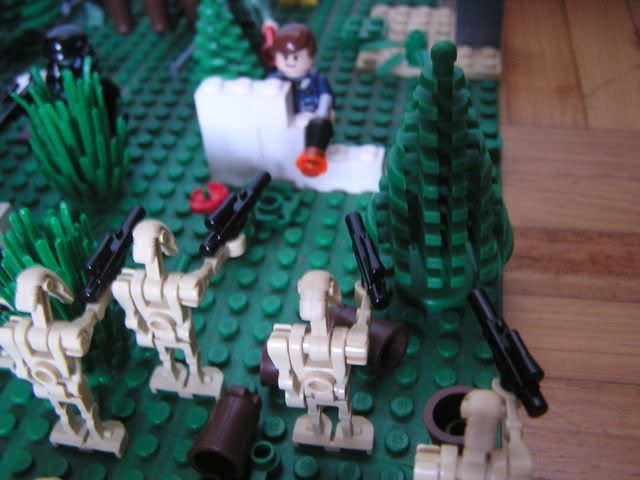 Well, not all of them are useless. This little machine kills the Shadow Trooper.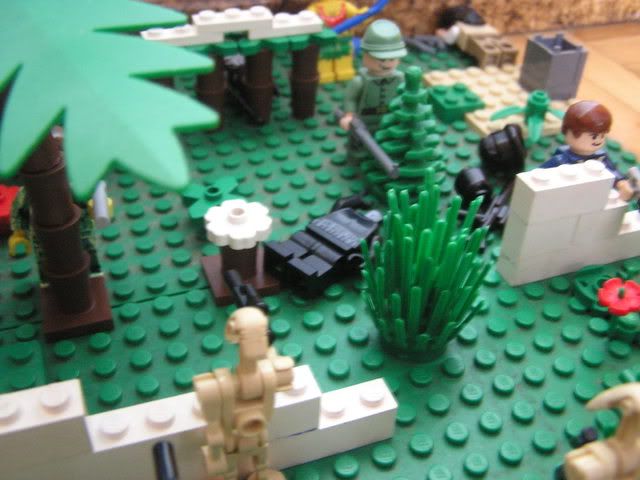 Wait, after all these 4 made all the work...
And these other 4 are about to blast everywhere...
Successfully pwning a bowcaster unit and a Jedi named Ricardo.
The Battlefield by then, after the first turn.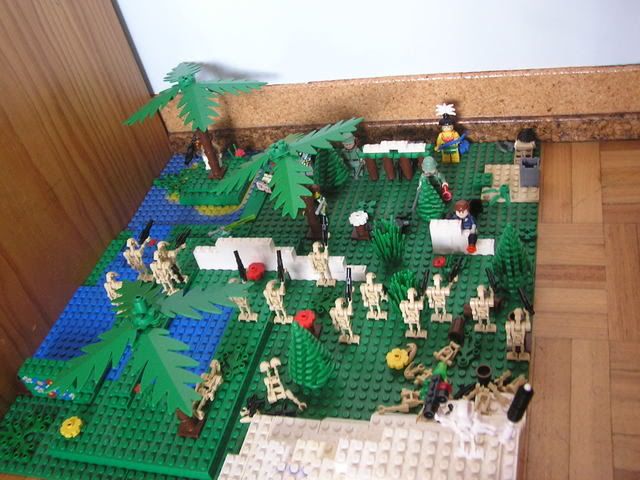 The 2nd turn started with a more concentrated Leia firing another rocket...
ZOMG!!!
Electronic carnage...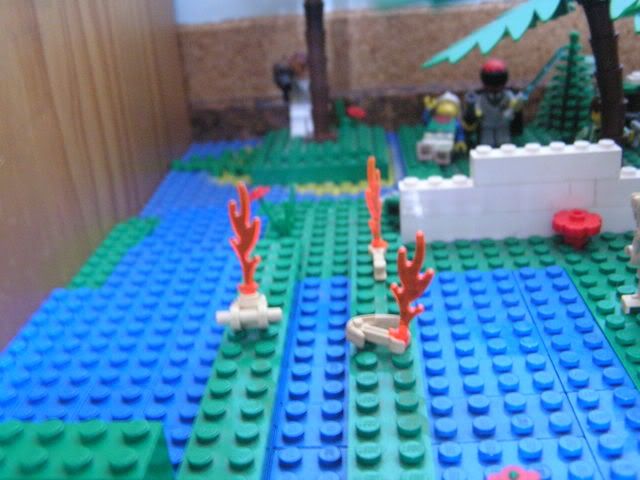 The Mercenary Sniper proves himself useful...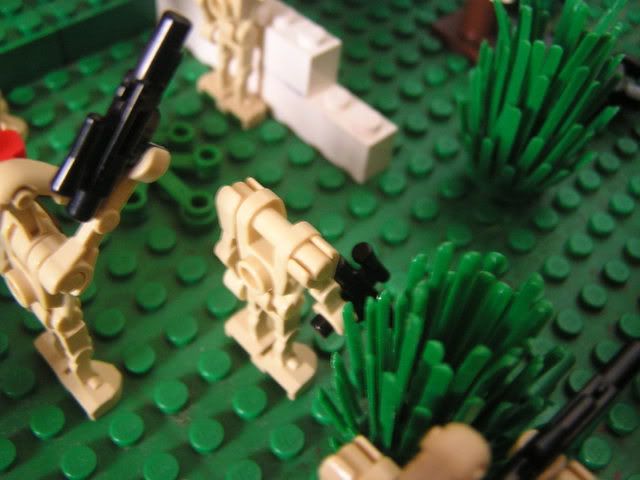 This other guy with a rifle shoots down a droid.
And yet this another rifle guy does the same.
Han Solo tries to repel some invaders...but his weapon freezes.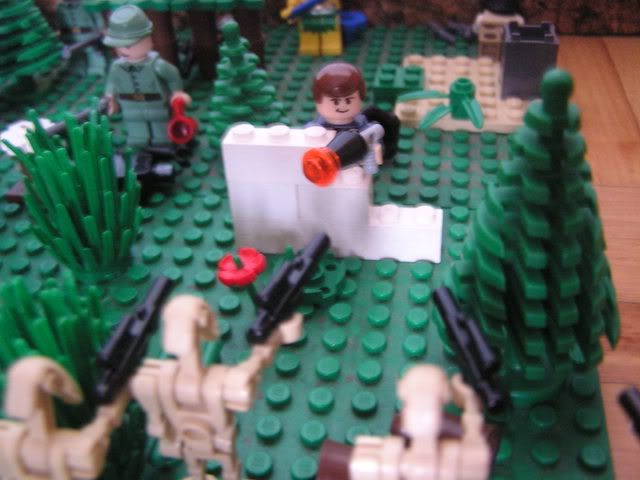 The wife of the Tribal Chief now seeks for revenge...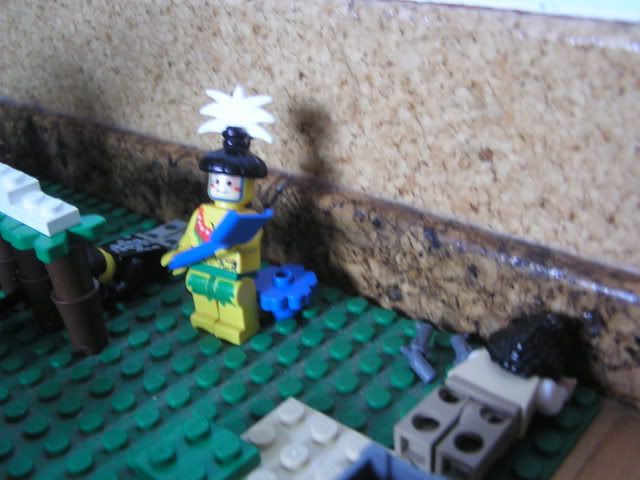 She picks up Marion's revolvers...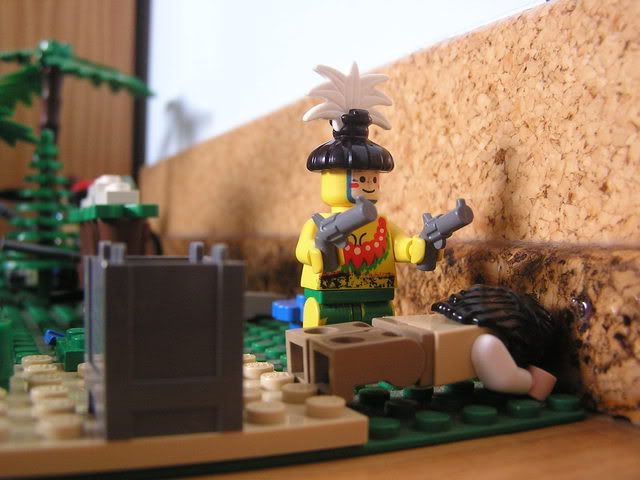 As she moves forward...
And destroys an enemy unit!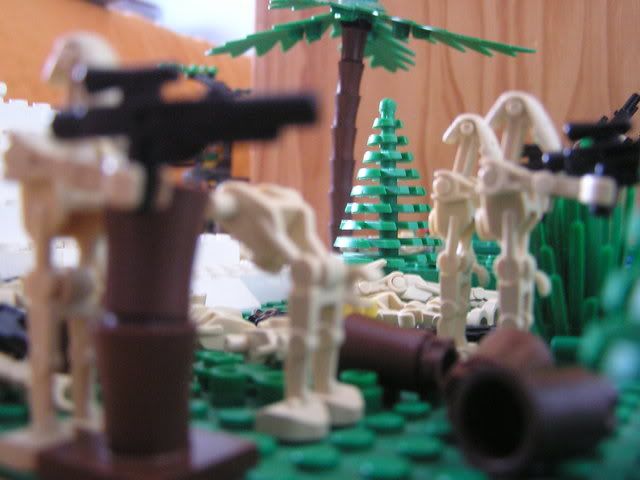 But wait! No forest battle is complete without a guy with a flamethrower!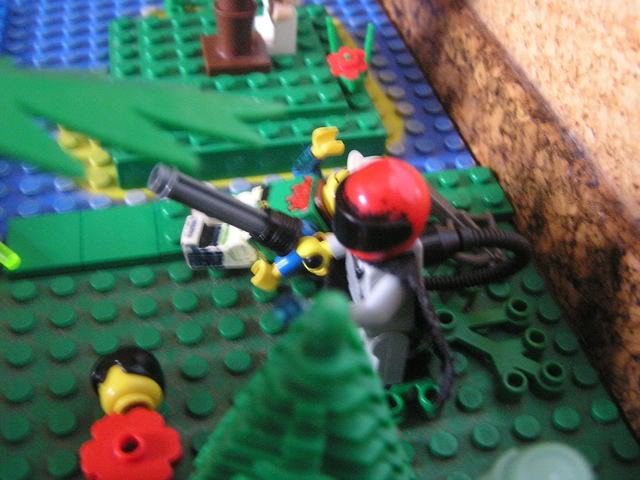 "Perish, pitifull machines!"
BURN BURN BURN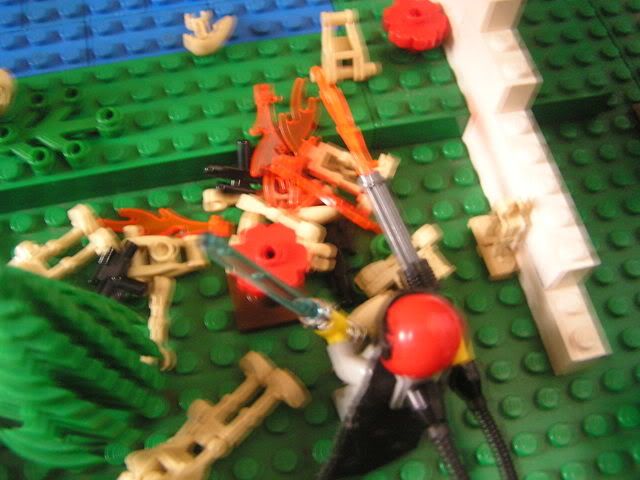 Droids' round. All move forward.
Grievous uses once again his powerfull blaster...
SECONDED ZOMG!!!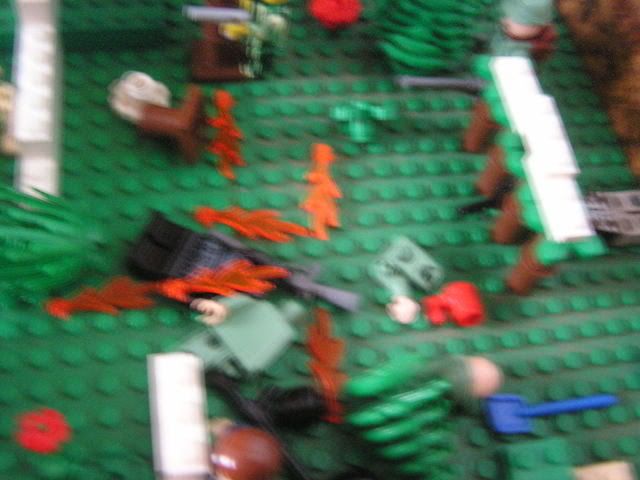 But only killed one rifle guy.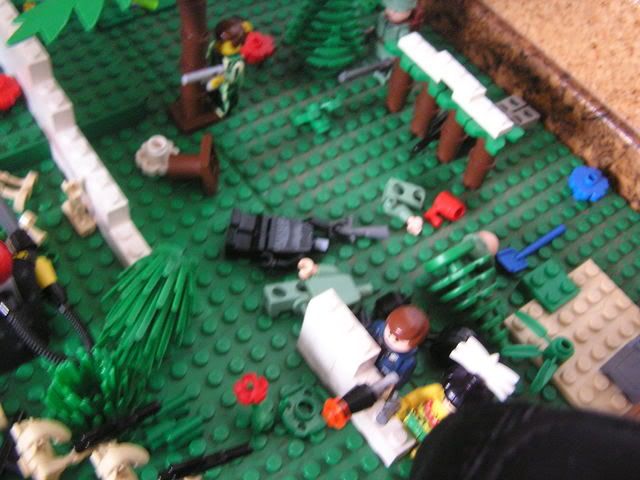 4 droids surround the flamethrower guy...
Scoring an EPIC PHAIL.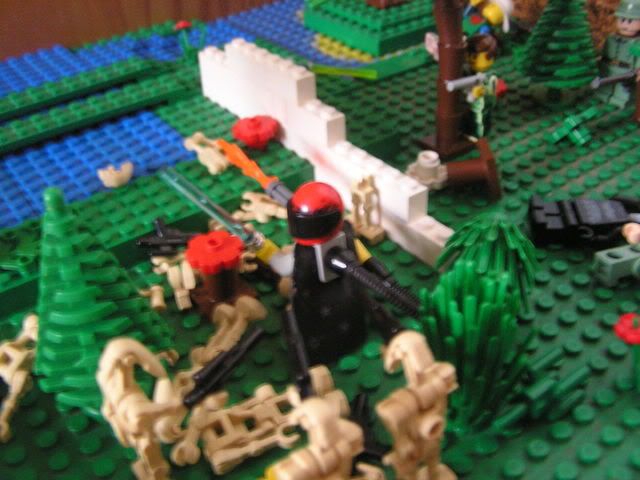 Using his heroic feat, that guy had his revenge when the new Mercs turn started.
Whoops! He kept his flamethrower active! Another tree down.
With only Grievous alive, all the Mercs except Leia moved on to the final confrontation...
Everyone with modern weaponry, and stuff, and this poor woman with a pair of revolvers...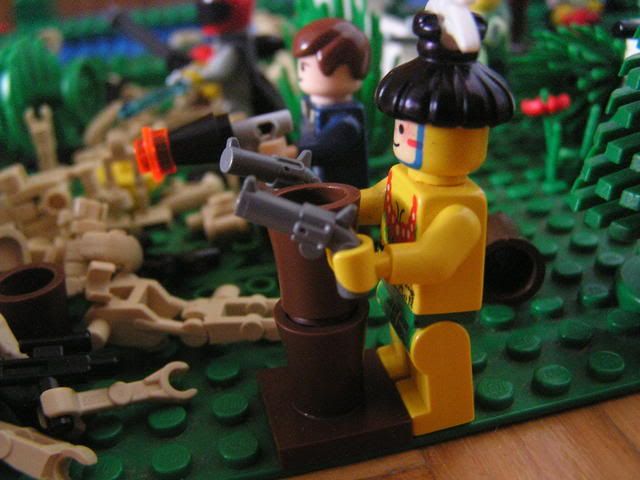 WAIT A MINUTE!!! DID SHE KILL GRIEVOUS WITH TWO OLD REVOLVERS?!?!?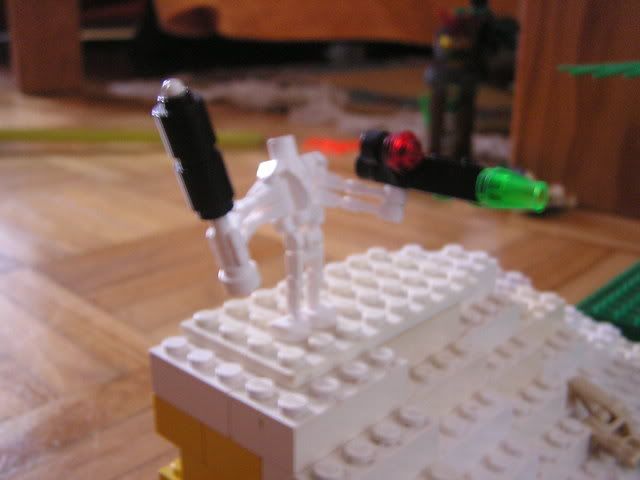 Woot, i'm afraid so...
Here are the survivors:
The battlefield when the peace came...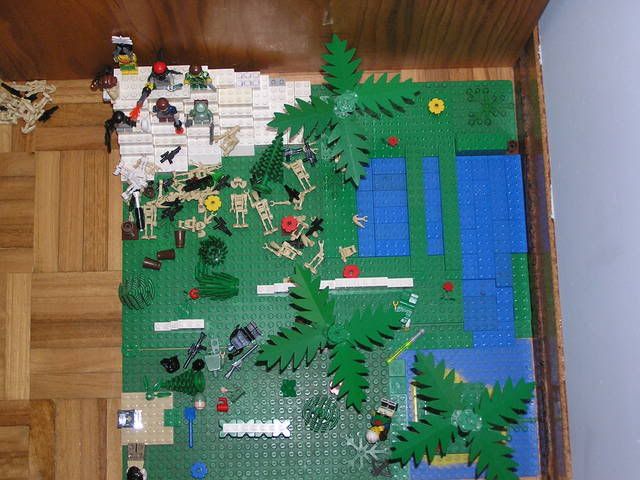 And the Mercenaries won!
I hope you enjoyed.