http://www.brikwars.com/forums/viewtopic.php?t=7296
Epilogue
"Hah! They blew themselves up! Not a good day for us still, but it could've been a lot worse!"
"KILL FUNNY MAN ON HORSE!"
"Quick, through the portal!"
"FUNNY MAN GOT WAY. THROUGH PORTAL."
"THEY WON'T FOLLOW US, HUR HUR HUR."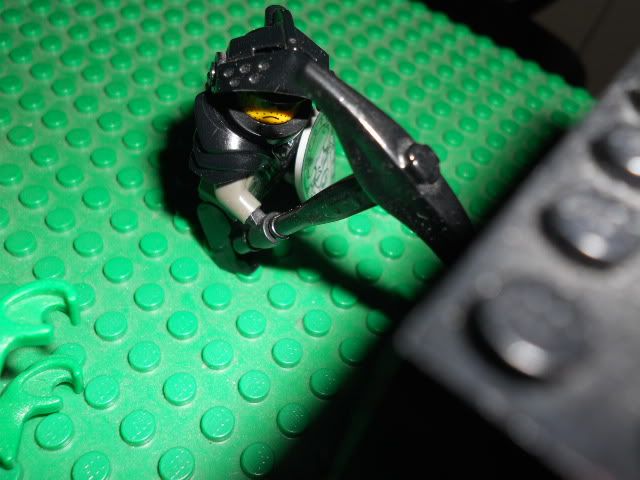 "GOODBYE KINGDOM PEOPLES."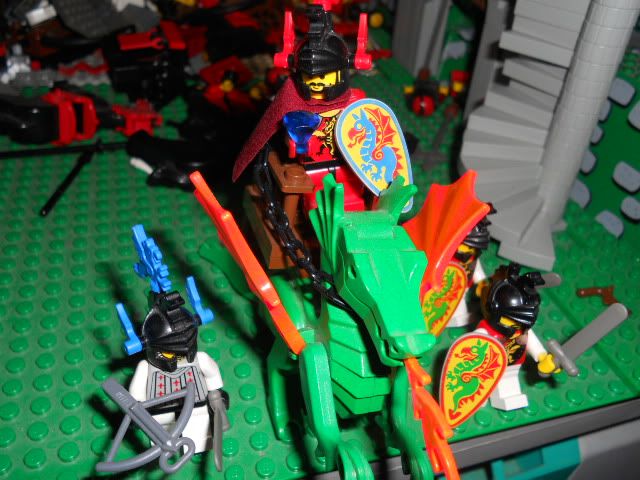 "Hah! The explosion allowed us to escape! Promoted to
First Marshal
and I even gained this nice souvenir, all by all not a bad day out."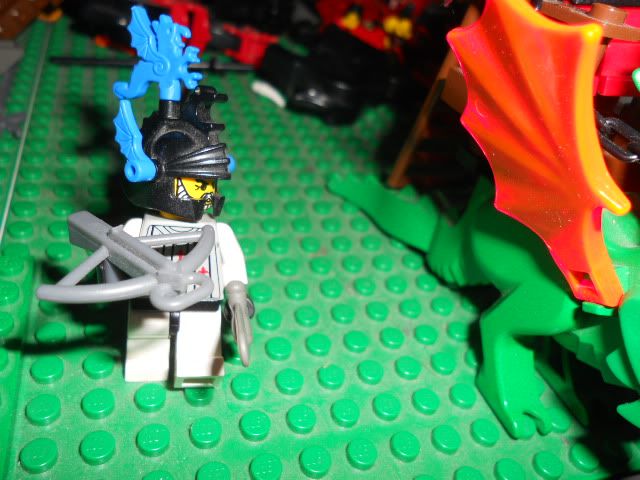 "My lord, you should use the dragon to escape this land. The Kingdom's forces must still be in the vicinity."
"What?! Nonsense!
The First Marshal
doesn't run! There is only one place for the
First Marshal
to be, and that's at the frontlines, so that's where the
First Marshal
is going!"
Meanwhile, in a forest clearing not too far away...
"Our gold... our beautiful gold..." Angryface stammered, a broken piece of chest the only thing they'd managed to salvage from the destruction.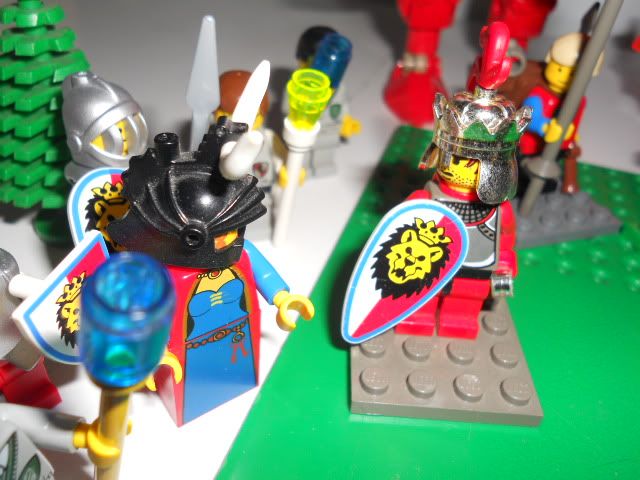 Bloodguard: "We got extremely lucky. The explosion left no matter in its wake, but somehow didn't seem able to kill sentient beings. Still, we've taken very heavy losses. Almost every regiment has been decreased to a quarter or less of their original number. On top of that, we've lost Sir Pablo, and Lord Kage has meanwhile succumbed to his injuries. I hate to admit it, but we might not have made it without the 'help' from our other enemies."
Lara: "At least Junatan didn't manage to claim the power of the portal, most of the Dragon forces he sent forth into our lands were destroyed and we're finally rid of those Rebels. It could've been worse... A lot worse."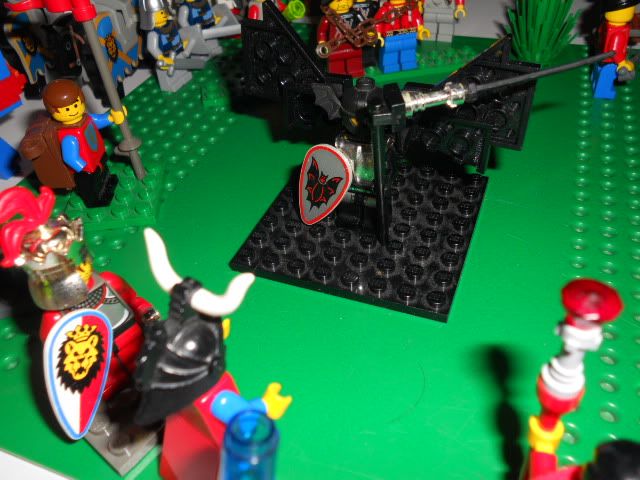 "Because of you, Xalen! Do you have any idea what danger you put us in?! If it weren't for my magic..."
"My only goal is to destroy Junatan. He is your enemy as well. You should be grateful I'm willing to go this far."
"Grateful?! You're just as power-hungry and evil as him! You attacked a warrior who was on our side and thus endangered our success here!"
Bloodguard: "My Queen-"
"I'll have none of it! Xalen, you have become uncontrollable and a threat to everyone. You are henceforth
banished
from the Kingdom. I don't ever want to see your face again."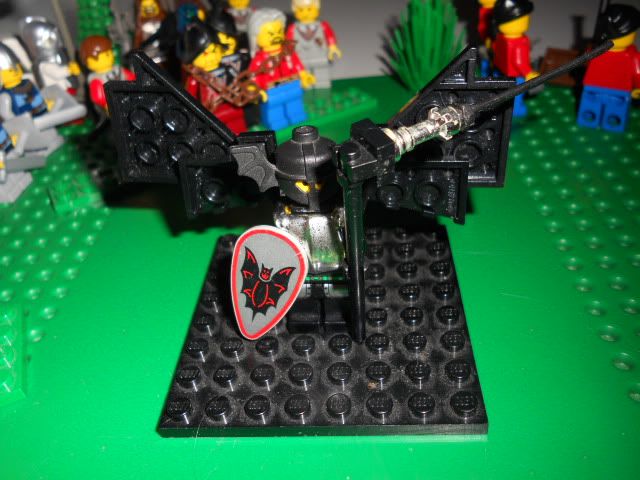 "..."
"I'll see what the King has to say on this matter."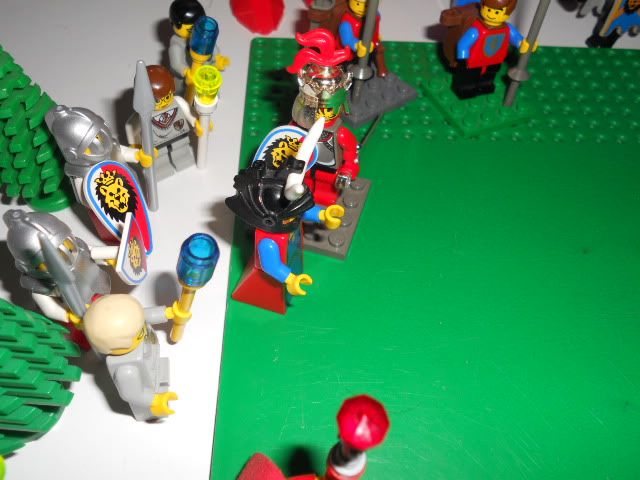 "I hate it when he does that. Now, where were we?"
Sharlena: "Milady, what are we do to with these prisoners?"
"Hmm, there's only a few of them. See what information can be salvaged from them, then we'll trade them back for some of our people the Falx have enslaved."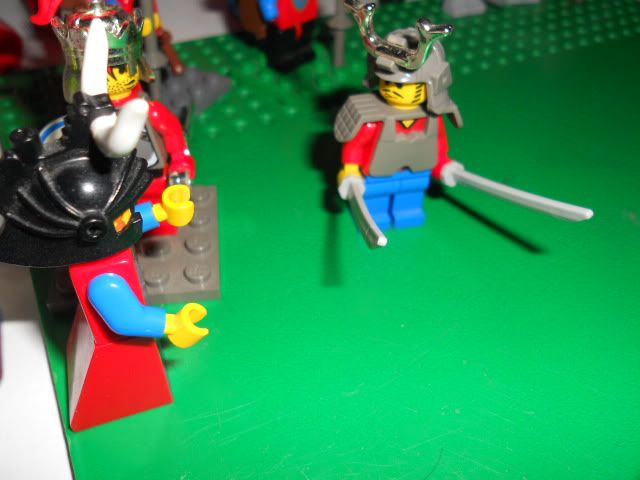 "Hail, my Queen. I'm Jubei, Kage's brother. I will continue to lead our people, but if we keep losing family members at this rate, our lands are in danger of falling to territorial strife between the clans."
"I see. The Falx threat should be contained for a while at least now. Take your men home and try to think of a strategy that will make sure fewer of you get killed in the future."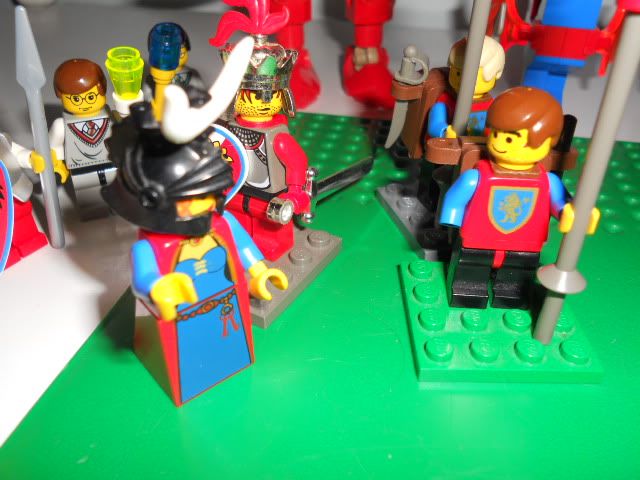 Squire: "Sir Pablo has fallen! Now what are we to do? Who's going to lead us?"
"Continue towards Starkeep. There you will submit to the command of Sir Cales until we find another to lead you. He is a fine commander."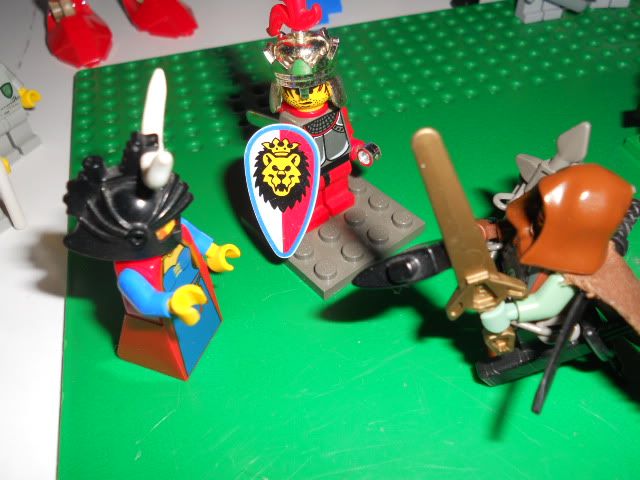 Bloodguard: "Finally, there's the question of those undead that showed up. Wasn't Phineus defeated?"
Lara: "The fallen wizard was claiming corpses. Whether it is Phineus' doing or not, this is evidence evil still persists in his Black Citadel, as my husband the King predicted."
Bloodguard: "This means Sir Garth must have failed!"
Lara: "No, the undead appeared from a small portal. It must be inevitable that they're able to slip small units past our ranks. Besides, I don't think Sir Garth has reached Phineus' Black Citadel yet at this stage. I'll order my Magus Guild to keep their eyes open and for all corpses to be burned henceforth..."
Bloodguard: "Still, I think someone should go take a look."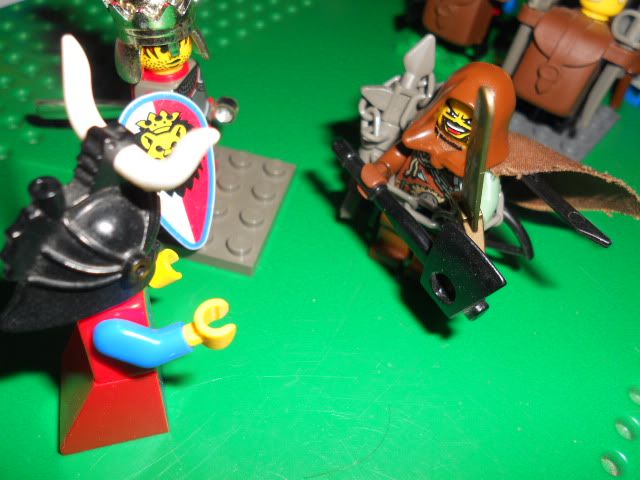 Zahru: "The undead appeared to be after me, even though I have no idea why. I prefer to headbutt dangers straight on instead of cowering from them, so I'd be willing to go... I'll need a guide though."
"You are a volunteer and free to go where you please and do as you wish, good sir. However, I can't spare even a single man until our lands are relatively safe again: that is, until we assert control over our passes again."
"Fine. Then I'll go there first. Those wimpy squires look like they can use the backup. I understand it's in the right direction."
At the Crimson Keep...
"Xalen. I knew you would come. I've already been informed."
"... and? Decided anything yet?"
"Your urge to destroy Junatan is commendable, but you must understand I cannot take the risk of letting the unity in my Kingdom dissolve at a time like this. I have to support the Queen's decision in this matter."
"Then what am I to do? Search for power outside this Kingdom? I can't increase my power if I cannot put it to use in the war!"
"I'd rather you didn't. There are currently powers at work in this world that are strong enough to destroy you even in your current state - you've already met one of them. Take my advice. Leave the continent. Use your ability to head South-East across the sea, and you will find a place you can reign free and increase your power."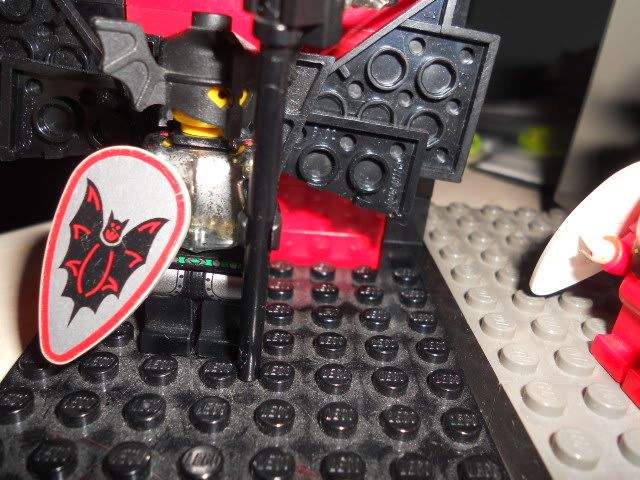 "South-East? You know much, old man."
"I know..."
"So, will you take my advice?"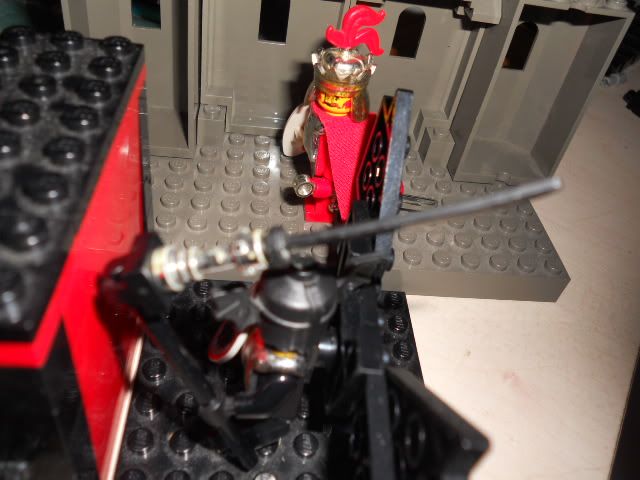 "I will, and when I come back I will be strong enough to get my revenge. Await my return."
So, that was Freedom's Blood, hope you enjoyed it! Congratulations to all my players, your orders are what made this game great and fun to host. I'll get the Kill Chart up sometime, stay tuned for the next fight!
So, here's the Kill Chart:
White Dragon Knights
(Appolyon): 30
Alejandro's Legion
(GeneralOfDeath): 21
Bloodguard
(Ross_Varn): 19
Hitokiri
(Killer_Karetsu): 18
Urban Guard
(FISH!!!): 18
Grim's Legion
(RunsWithLegos):18
Summoner's Legion
(solvess, NPC): 18
Rax's Rebels
(Warhead): 17
Scallywags
(Ham): 13
Sir Pablo
(RobotMonkey): 6
Purple Mages
(Should've been Masterecabob, but he sent no orders so I had to NPC them): 4, 1 friendly fire
Rednecks
(Zupponn): 4 (2)
Magus Guild
(Elmagnifico): 3
Zahru
(Zahru II): 2
Xalen (Silverdream): 1