Say what you want about them, but I got a beautiful shield from the Megabloks Marvel packs. And it immediately fell into the hands of a real minifig.
Captain America and the Howling Commandos circa 1944.
Some of the weapons may change eventually, but for now the rifles work just fine.
With the red and white stripes he is clearly one of
Waldo's
allies. Also, that Lady Liberty minifig in series 6 is bound to be his main squeeze.
*****Edit, Content Added*****
During one of the many great wars one scientist discovered a way to make common soldiers into heroes at the flip of a switch. One of the leaders of the army demanded to have the process performed on him. The scientist knew it wasn't ready but was forced into it anyway, and thus was born the
Skull
. The scientist then fled and was given asylum by a rival nation. It was here he perfected the technique and performed it successfully once before being killed suddenly by a convenient plot device. Therefore, the only hero born of this process was the
Captain
.
The
Captain
was deployed to the frontlines of the war, where he formed an elite fighting force known as the Howling Commandos. It wasn't long before the
Captain
and the
Skull
crossed paths, and their paths continued to cross throughout the entirety of the war, as neither was able to finish off the other.
And so they fought on and on, each appearing to die at times but inevitably returning due to convuluted plot twists. Also, they always seemed to fight over a small blue cube that was purported to have vast powers, perhaps even to rival that of the
OTC
.
Now the pictures.
The
Captain
and his commandos.
The engineer, the sniper, and the spotter. If the spotter and the sniper are targeting the same target it basically works as a combined attack.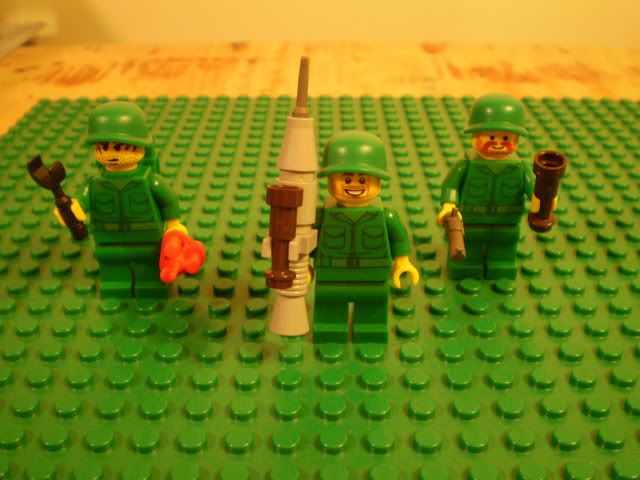 The comm, the doc, and the heavy (I stole the design for that gun, forget who from).
Jack Churchill
and
Bucky Barnes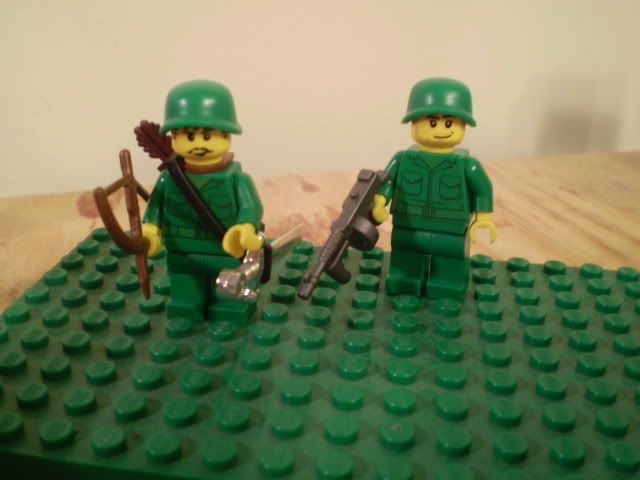 The
Skull
, who is currently in possesion of the small blue cube. He has developed some weapons from it as demonstrated by his commandos.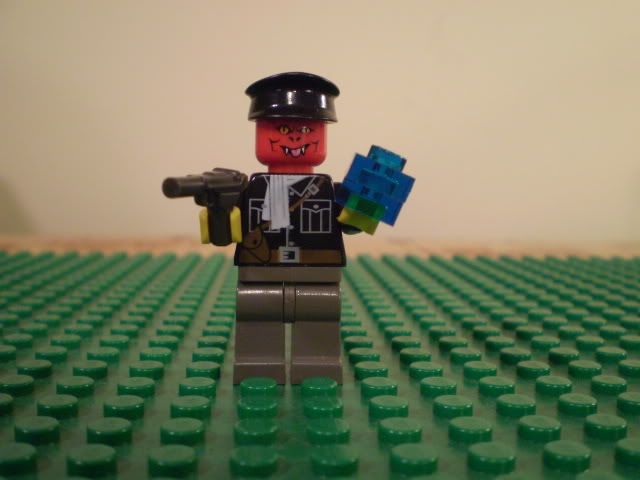 The mechanic, General Zolof and his troops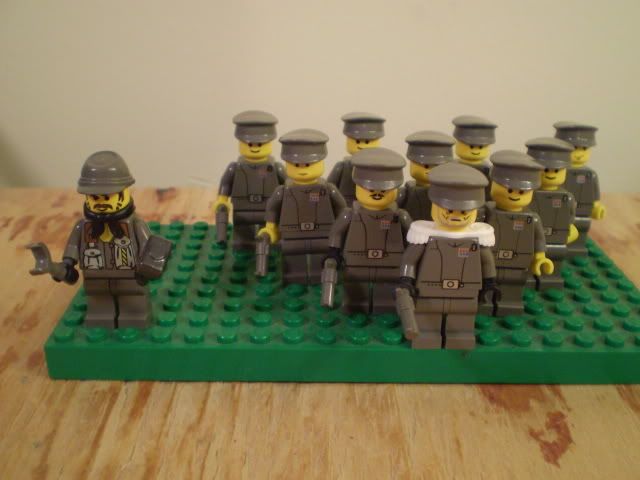 Commander Hammer (center) and his elite commandos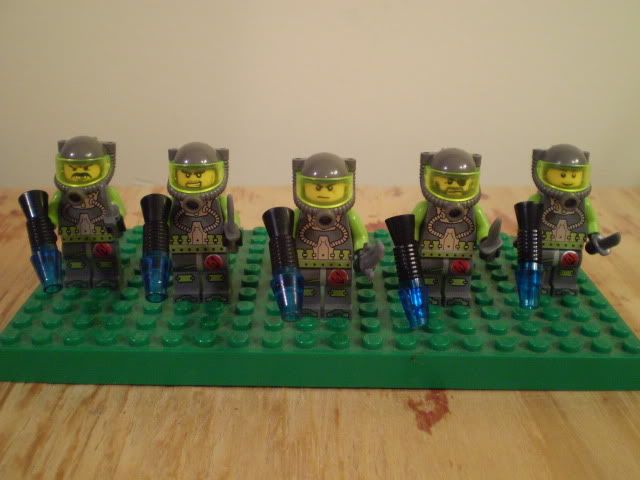 Regular commandos