...this time with more champions!
First a look at the battlefield. It's some ruins from an old fortress or some such.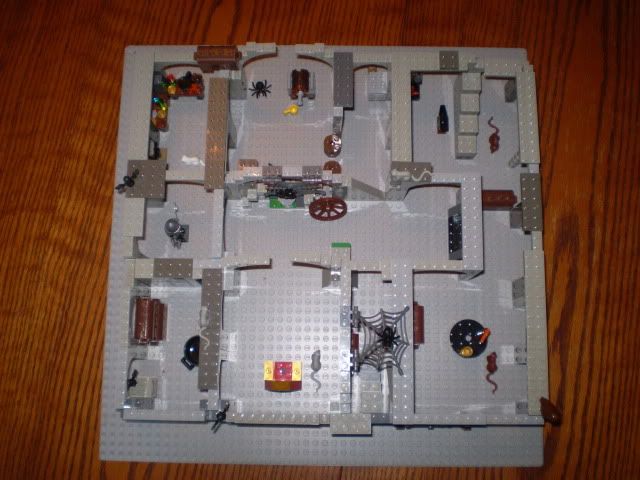 This time around I put the champions into teams for the early rounds since the battlefield was a little small for the number of players.
Team 1: Leonidas, Han Solo, Waldo, and Prince of Persia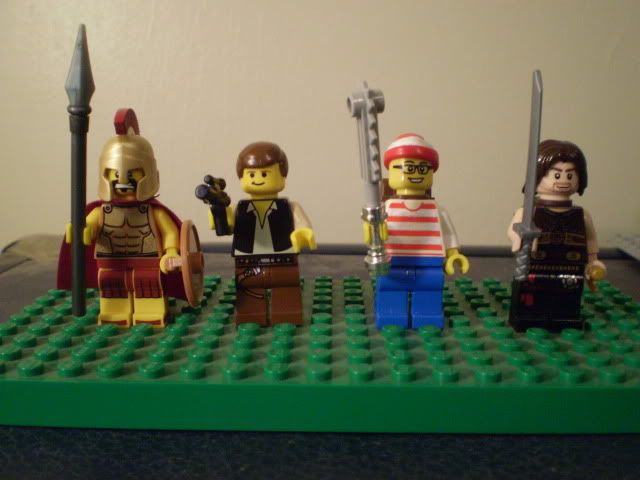 Team 2: Barbosa, Clint Eastwood, Wesley, and Gandalf
Team 3: Gordan Freeman, Legolas, and James Bond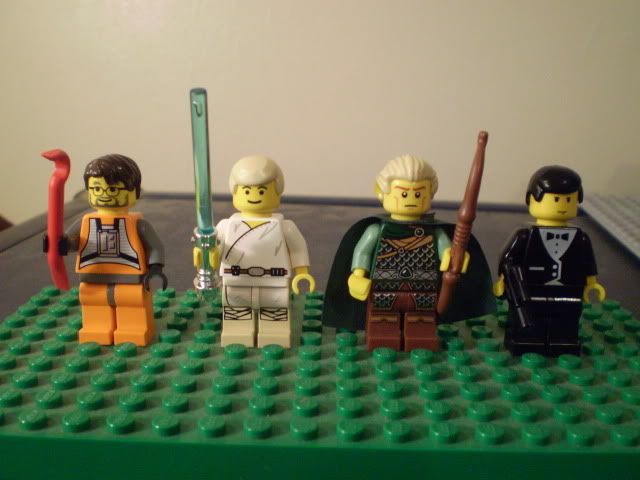 Team 4: Jack Sparrow, Iron Man, Indiana Jones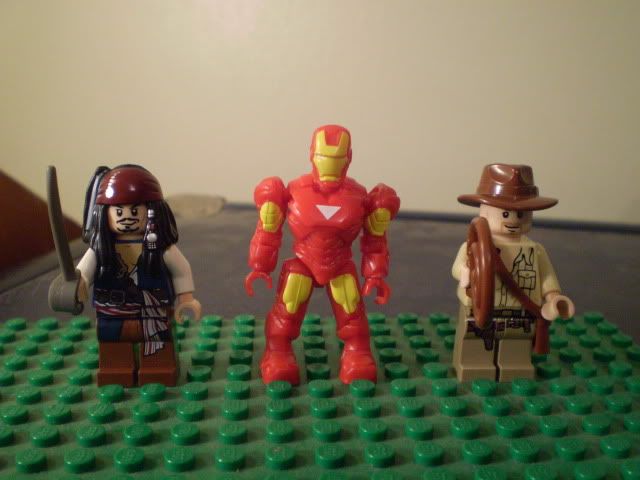 Team 5: Gnome, Cyclops, Chell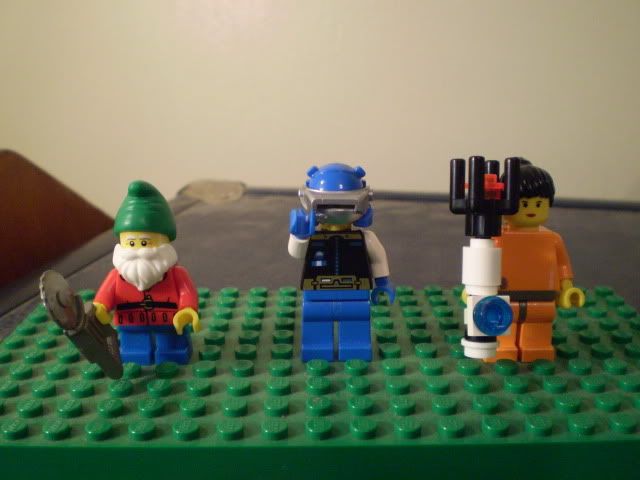 Team 1 start position
Team 2 start position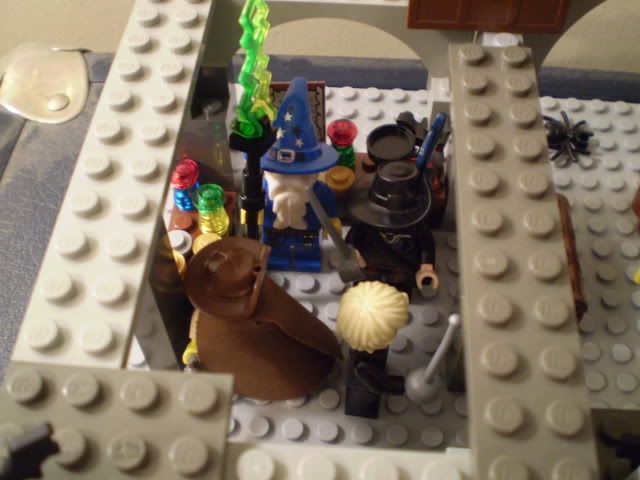 Team 3 start position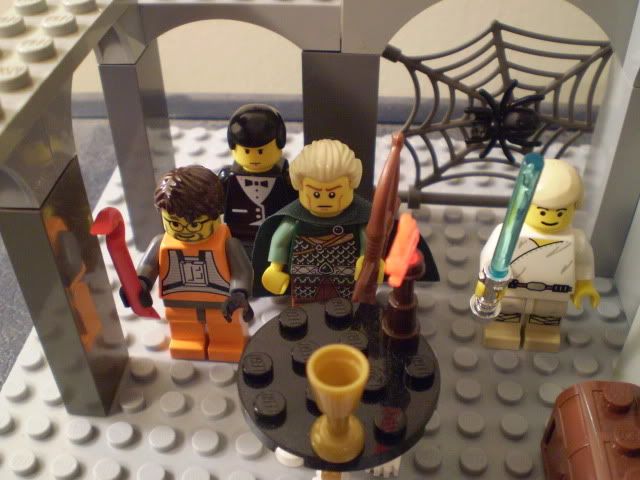 Team 4 start position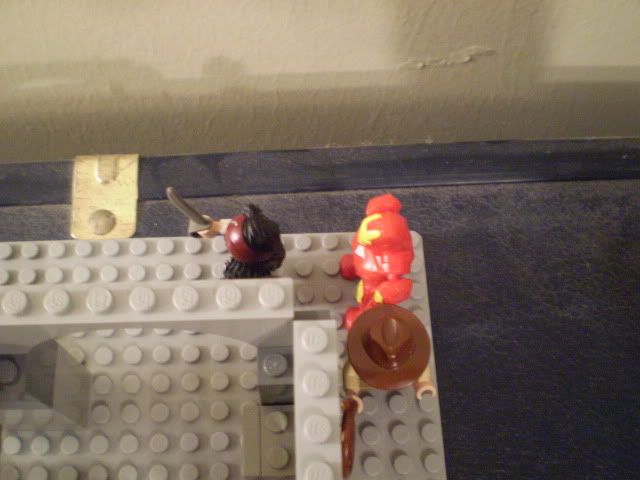 Team 5 start position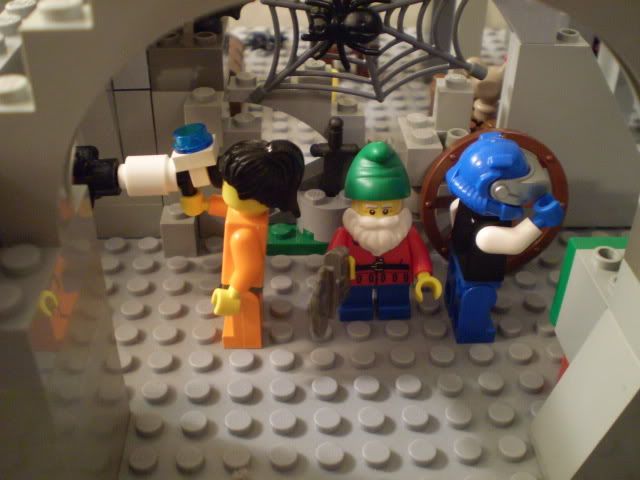 Overwatch with players in place.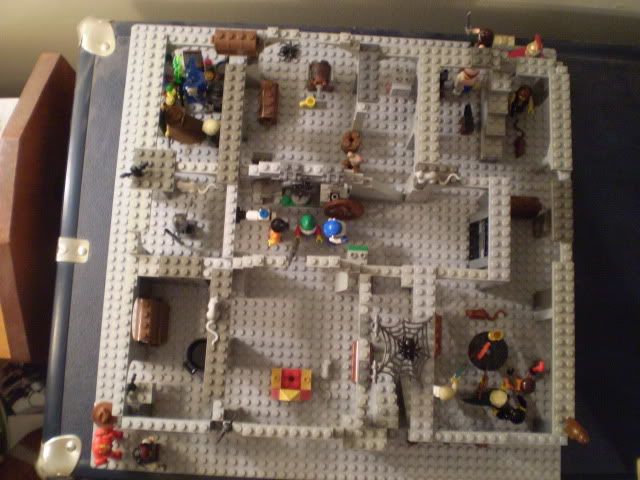 Luke ran up the stairs and got onto the wall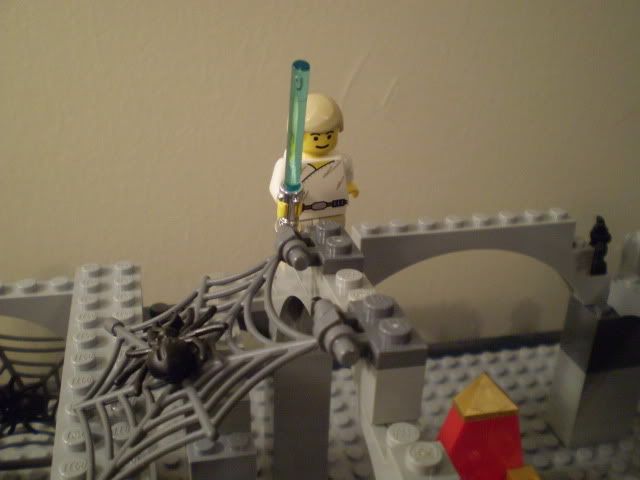 Cyclops ran up the slope and got on top of the wall as well.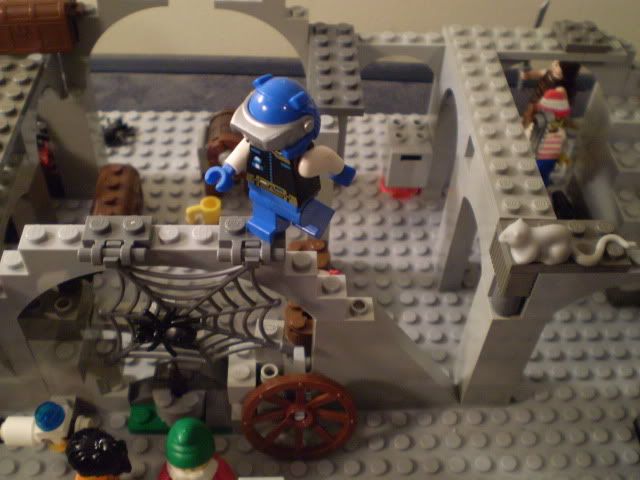 Waldo ran up the stairs as well.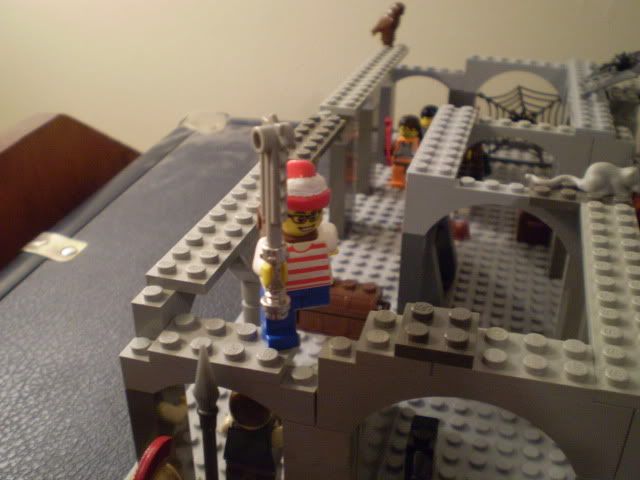 Wesley jumped up onto the wall.
Where he checked the chest...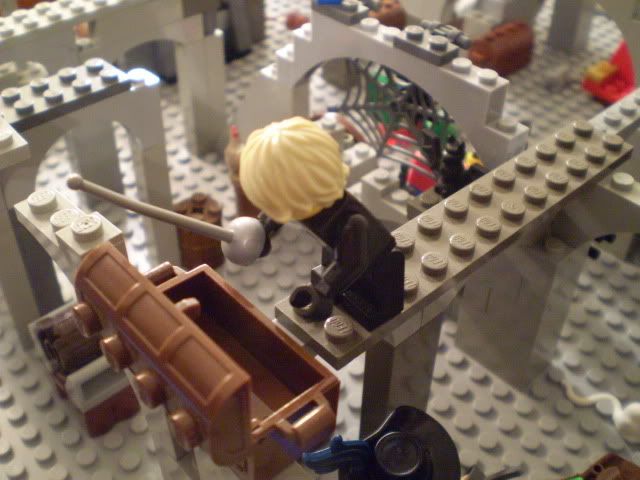 ...And he found some armor!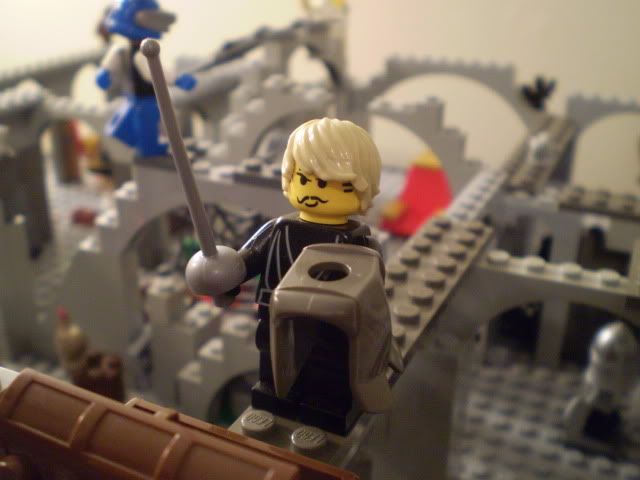 Gandalf tried to animate the practice dummy, but only made it spin.
So he got ready to defend himself from attacks.
Jack Sparrow ran into the throne room.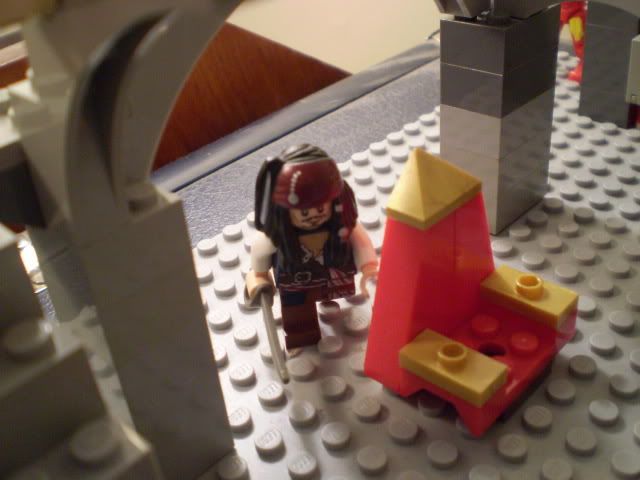 Clint Eastwood opened a chest...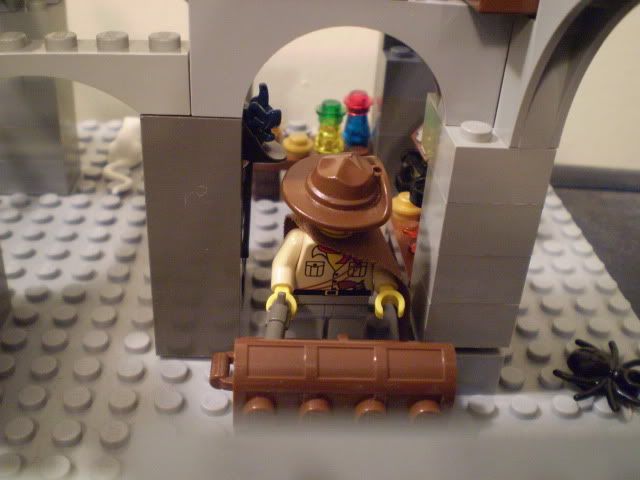 ...and it blew up in his face!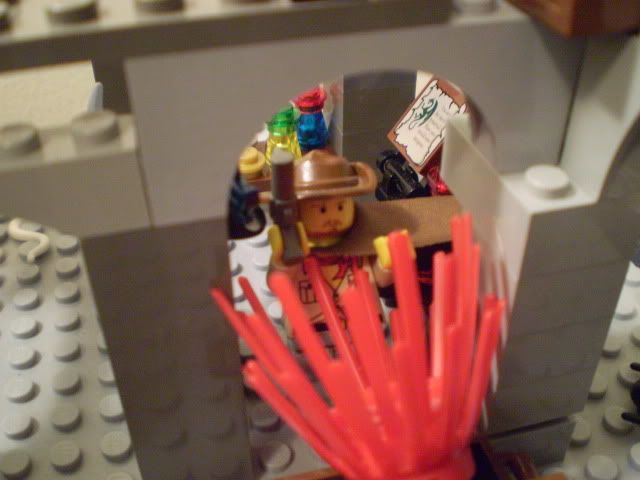 The Gnome found a new sword...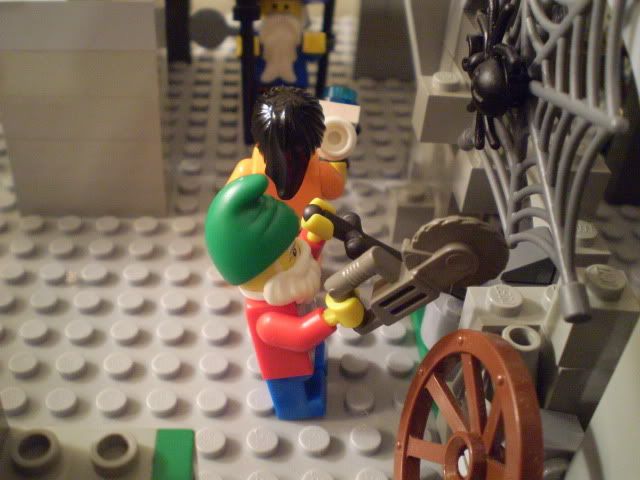 He tried it out on the spider, but it disintegrated.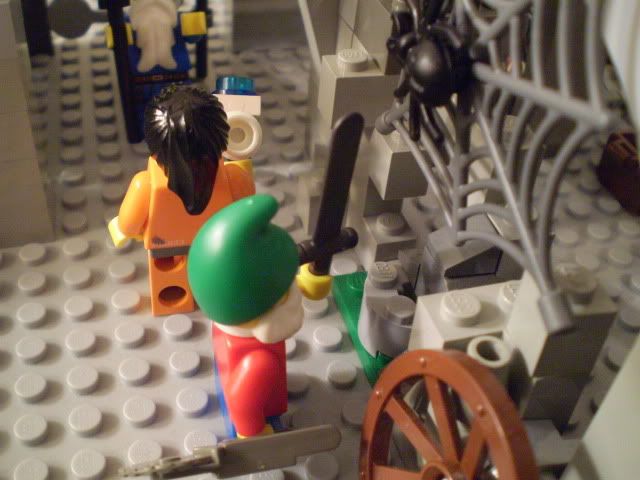 Iron Man flew up onto the wall and took a shot at Luke, which got blocked.
Legolas started up the stairs…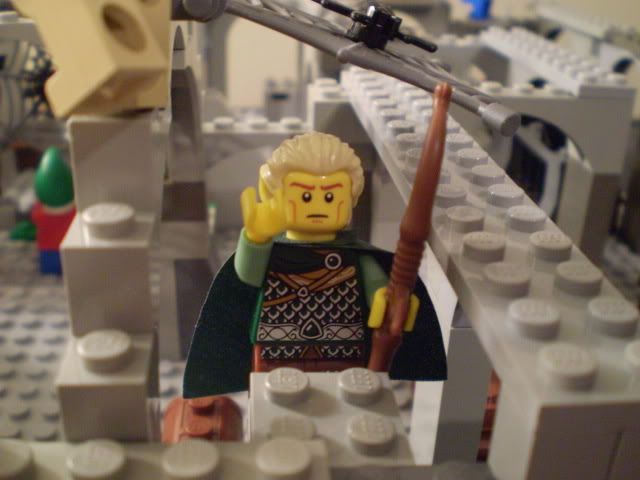 …and took a shot at Jack, wounding him.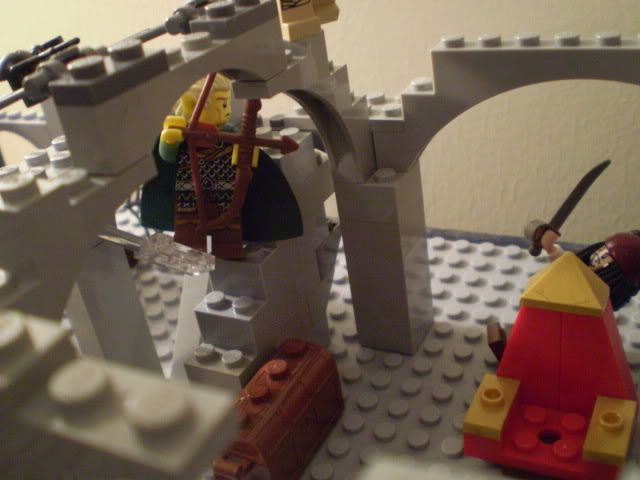 Then he used his elf abilities to become invisible.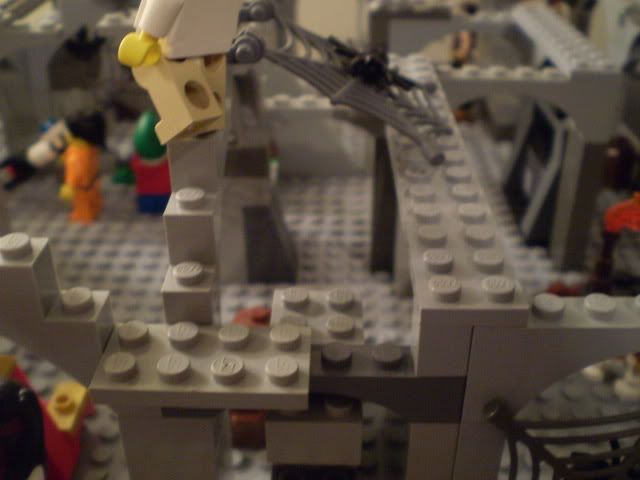 Leonidas followed Waldo, still a little bitter about being killed by him last game, and shouted, "THIS IS SPARTA!!"
Chell used her portals to launch herself up onto the walls.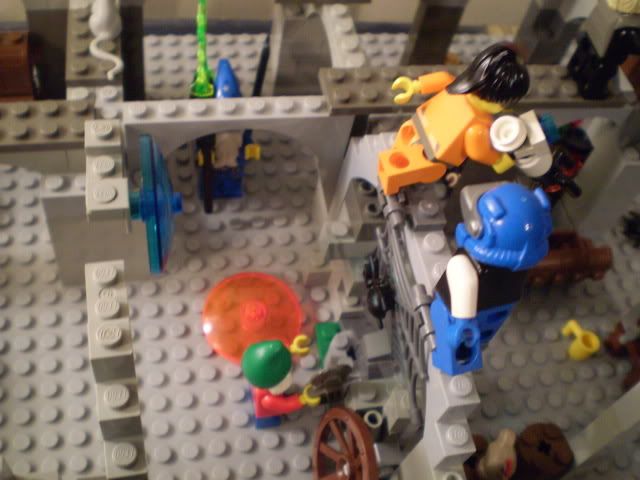 She took a shot at Wesley, but missed.
Barbosa threw his sword at Iron Man…
Iron Man caught the sword and dropped it, with the appropriate amount of disdain for such simple weapons.
So Barbosa went to fetch his sword.
Gordon Freeman pulled out a shotgun from his inventory.
He shot at Han Solo, but missed.
Indy went over to lend Jack some help.
James Bond started to jump up onto the wall.
He got his arms on the ledge…
But he couldn't hang on.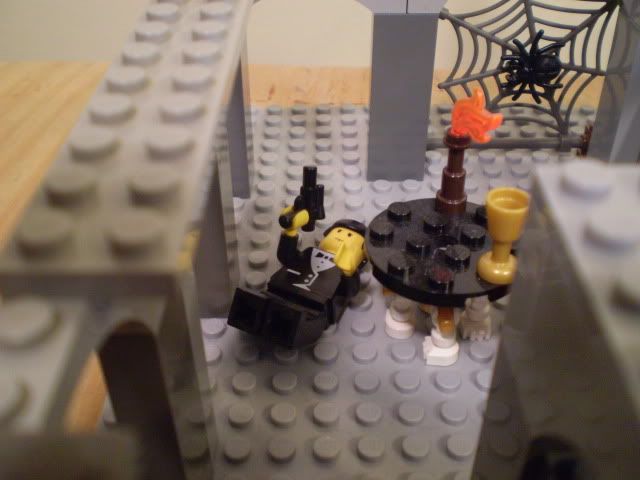 Prince of Persia took off running toward Clint Eastwood.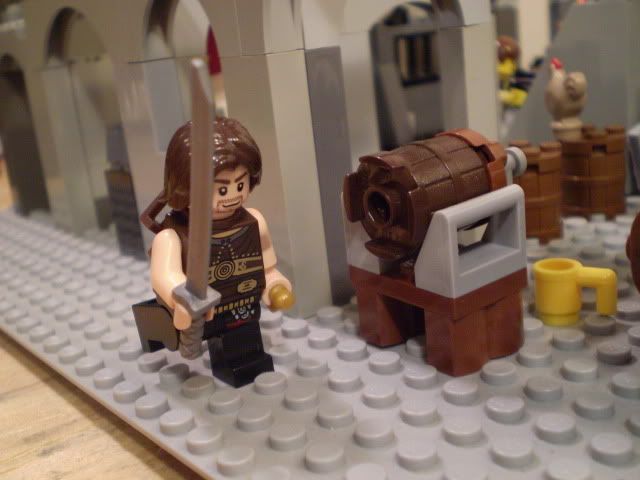 Overwatch after round 1. Somehow I lost the picture for Han Solo's turn, he basically ran to the spot where Gordon shot at him.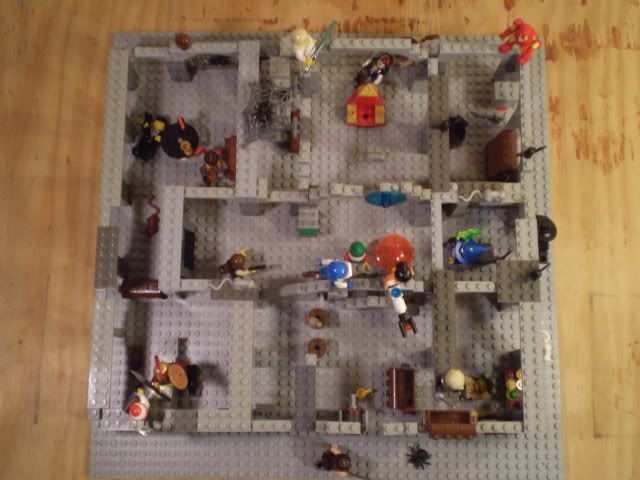 Luke attacked Iron Man, but failed to hurt him
Wesley went after the Prince, but his landing was a little rough, and his attack was blocked.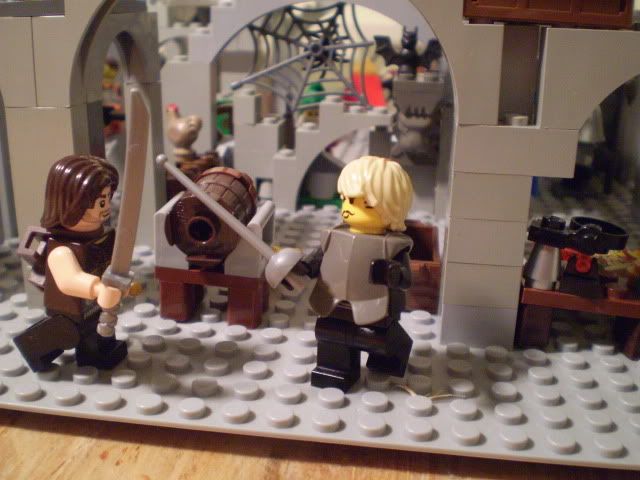 Han shot Gordon! Revenge is sweet!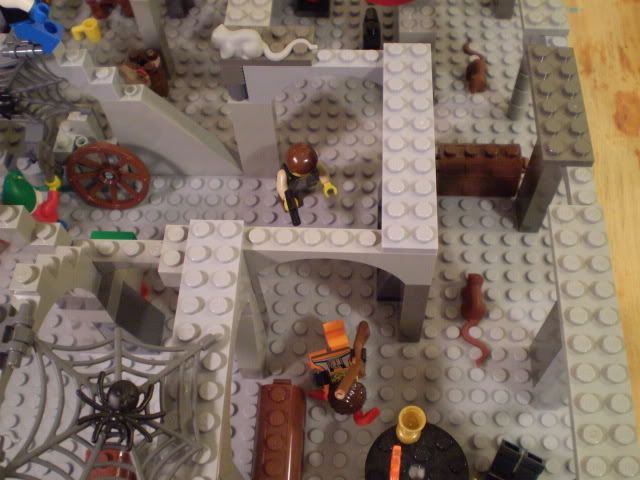 Chell shot a portal under Wesley, dropping him over by the Gnome.
She then tried to drop a cube on him, but Wesley caught it.
And threw it back in her face, knocking her from the wall and wounding her.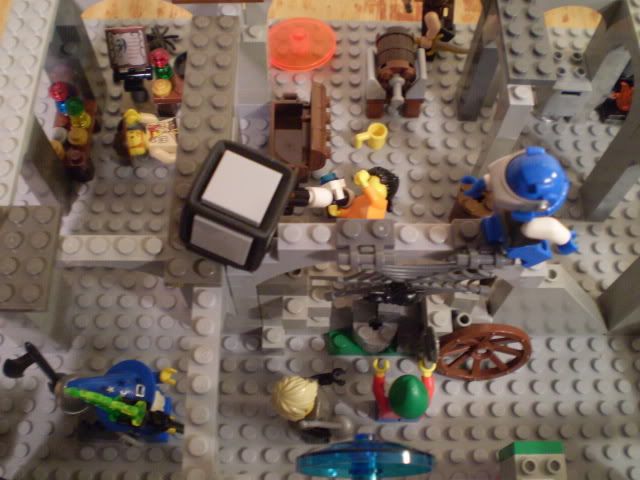 Cyclops removed his visor and blasted at Wesley, but missed.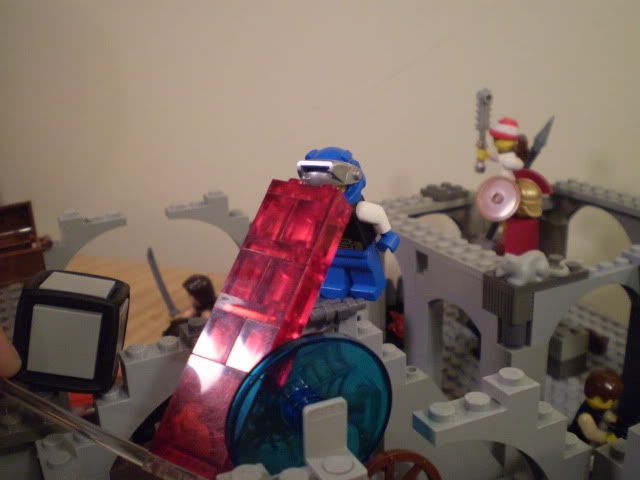 Clint shot at Chell and missed.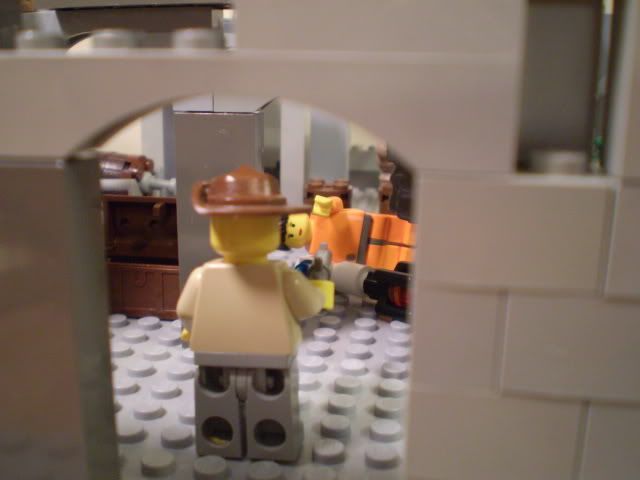 Iron Man took two shots at Luke. One was blocked, one was a hit.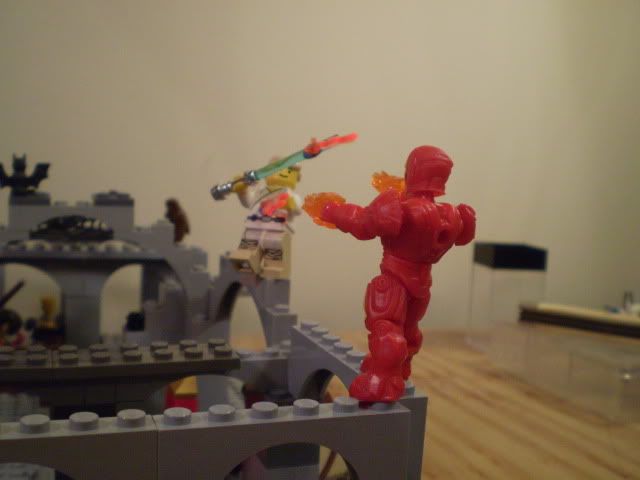 Waldo ran along the wall towards James Bond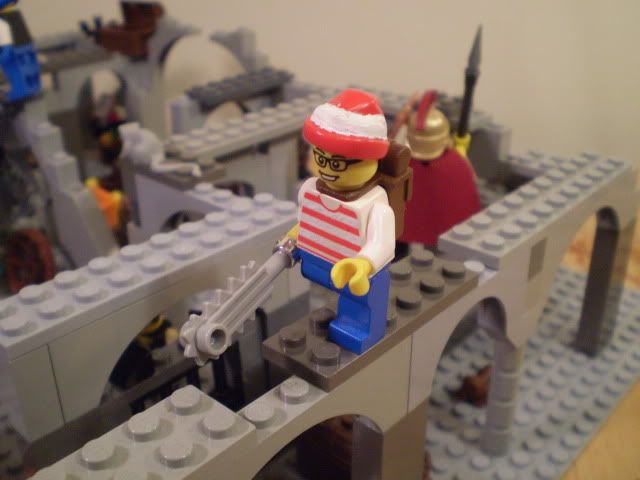 Jack retrieved Barbosa's sword.
Legolas checked a chest…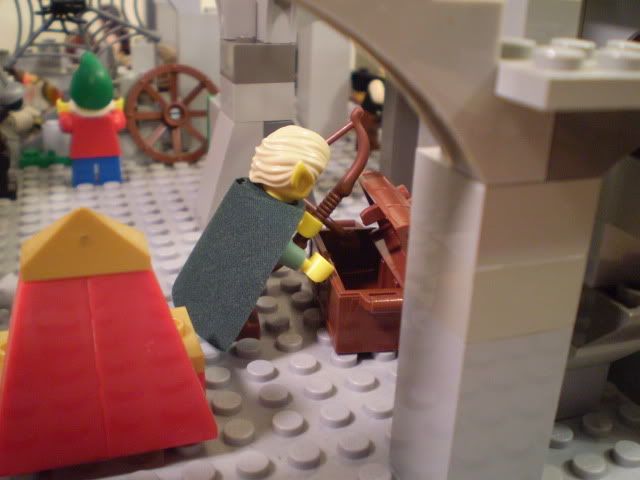 He found a medkit!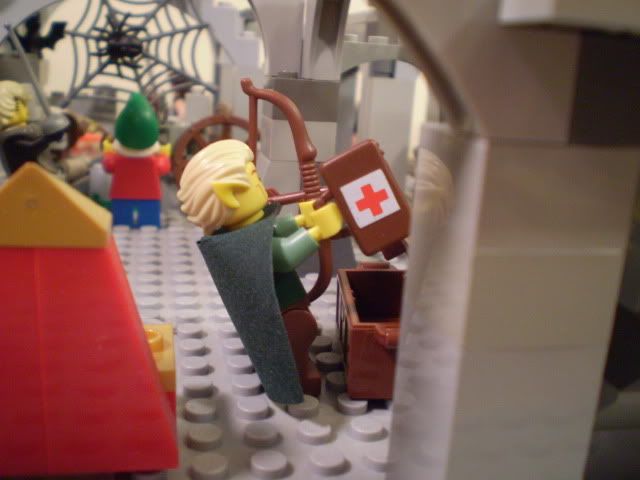 Then he shot at Indy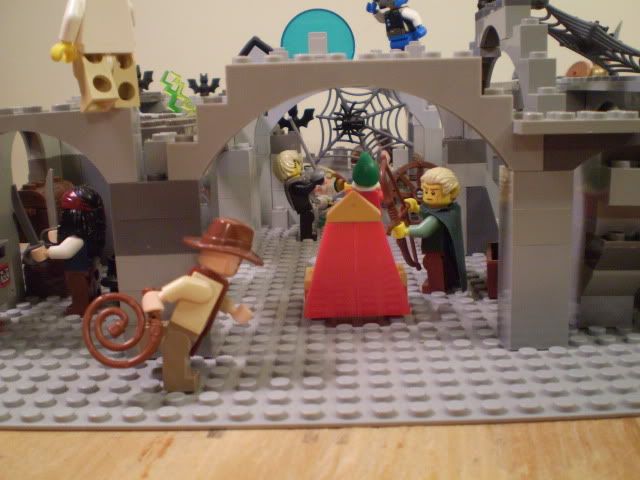 Indy took a hit, Legolas took cover