This is my entry to Halloween Hellhunt; the battle is going to be narrated by the viewpoint of the greatest dwarf explorer, Cogni Copperflux himself, so sit back and enjoy! (I'm not going to indicate turns, I hope you'll manage to find out who's turn is when just by following the story). All units can be found in the encyclopedia, except for a new one, whose stats will be given at the end.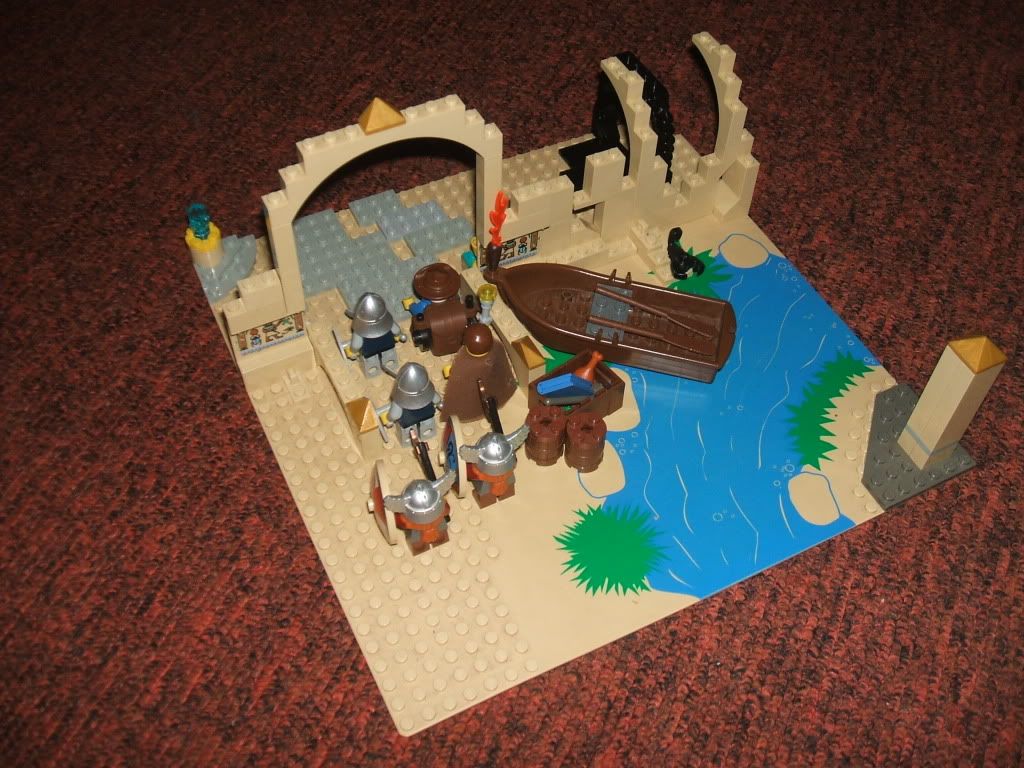 Hello! I'm Cogni Copperflux, and if you're reading this, then my message carrier rat has returned to the Engineer's Guild (or caught by enemy lines), and I'm probably lost. Or dead. Nevertheless, here's my report of the expedition to the Fallen Kingdom of Nekehara. If you might not be a scholar from the Guild, then I'll let you know that Nekehara was an ancient kingdom, loacted the westernmost part of Northeros; currently deep behind orkish territory.
Because of this, the expedition was thightly funded, and two out of our three boats and crew was slain by maraduers; nevertheless, we made it to a ruin! We landed here and proceeded to explore!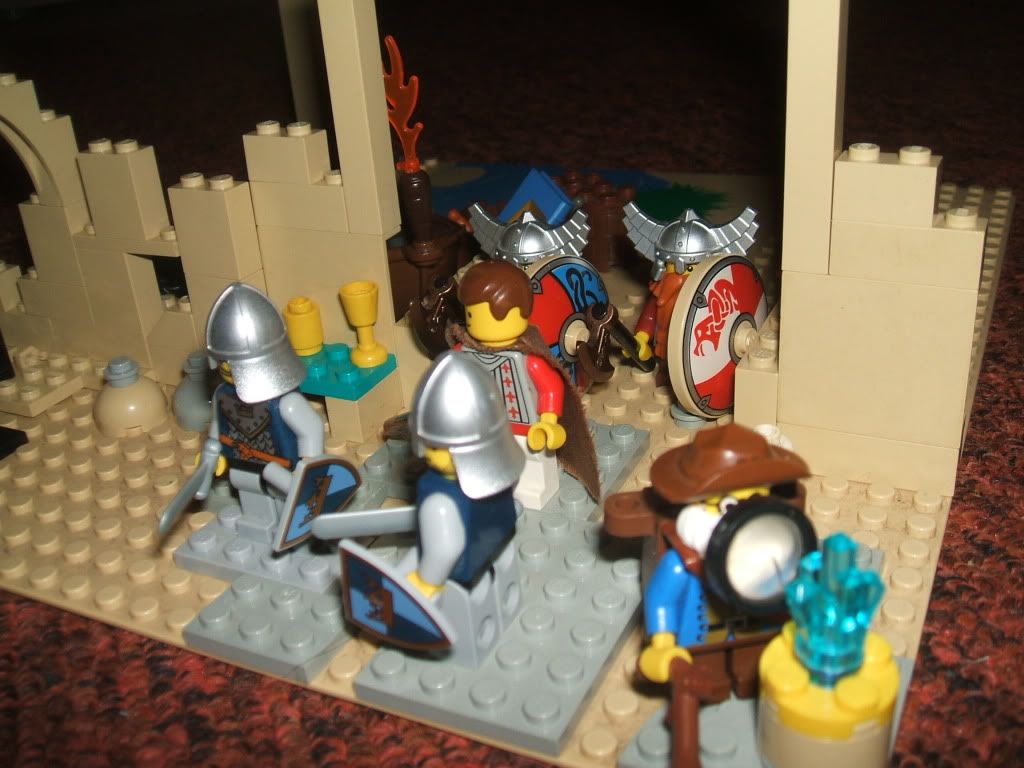 There were many interesting relics of old times inside, but what got my attention in an instant was the marvelous azure crystal on a pedestal. It glimmered and hummed brilliantly on the pedestal.
Naturally, I grabbed it and tried to show it to my entourage, but they were all looking at the opposite direction for some reason.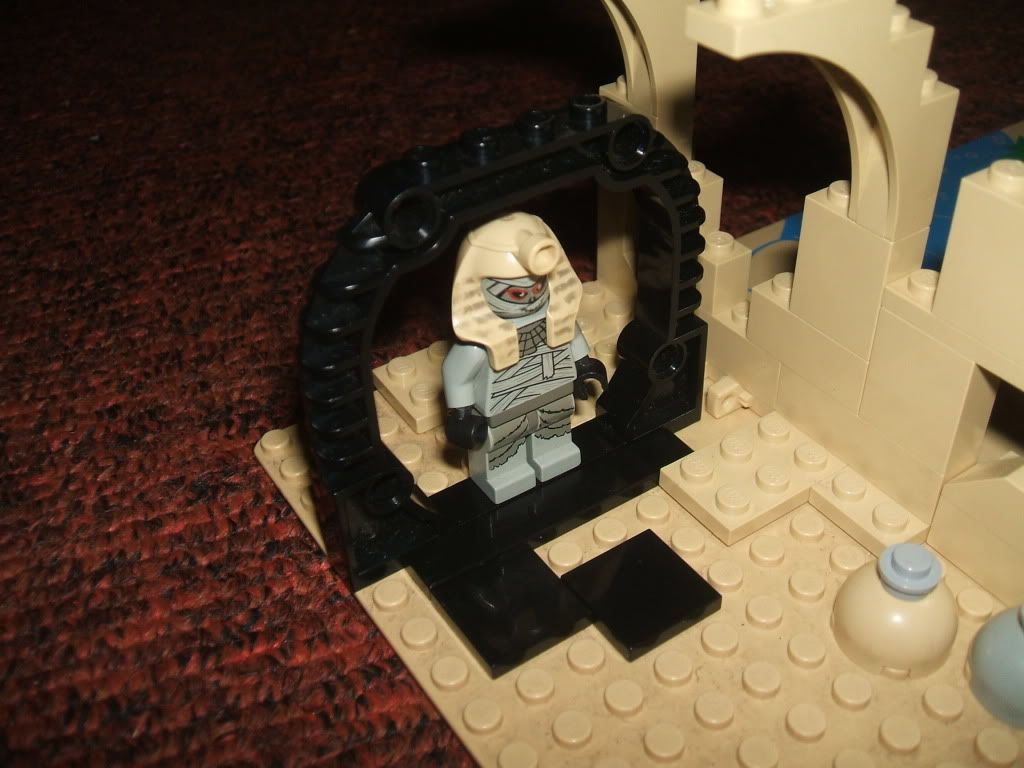 To the far end of the ruin, a mysterious black gate - a portal? - has appeared, and a ragged fellow came through it. 'The seal has been broken! Who dares to awaken us? The time is not right! You shall perish, fools!' He sounded really cranky. Then he disappeared.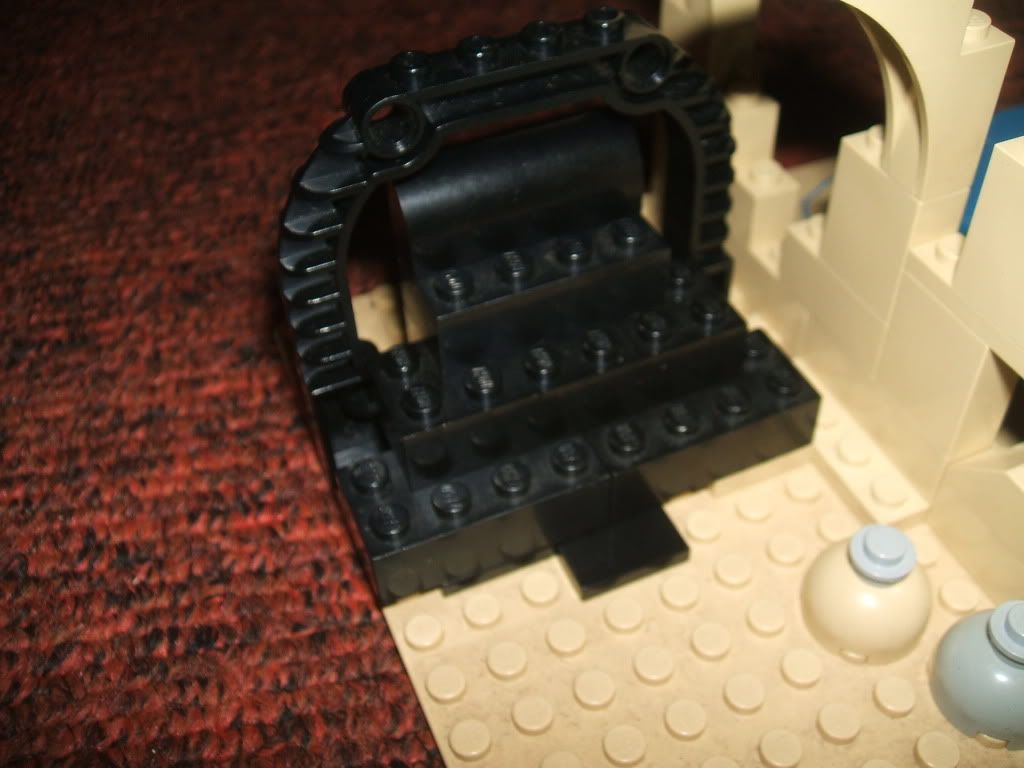 After his departure, some weird dark miasma started to pour out of the portal...
... from which a bunch of ebon skeletons jumped out, wielding deadly blades!
To make matters worse, my lads have heard the sound of rattling bones outside, and to their horror, even more skeletons emerged from the sand! I was sure we couldn't get out of this without a fight.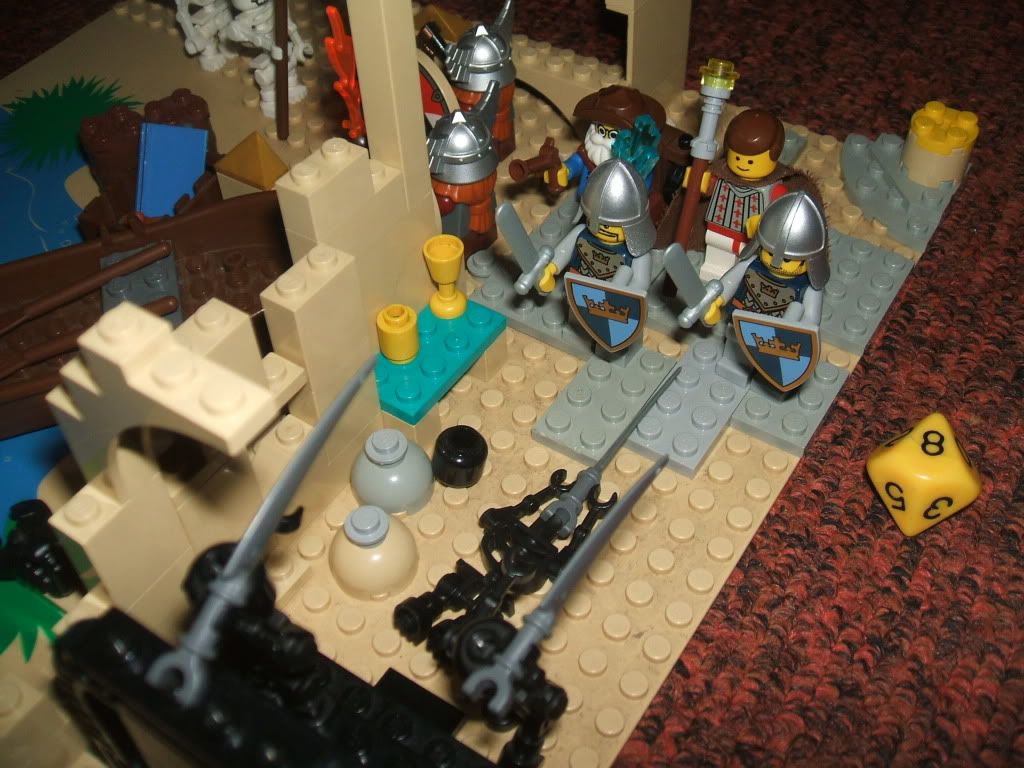 We took defensive positions inside, and I've blasted one of the skeletons down.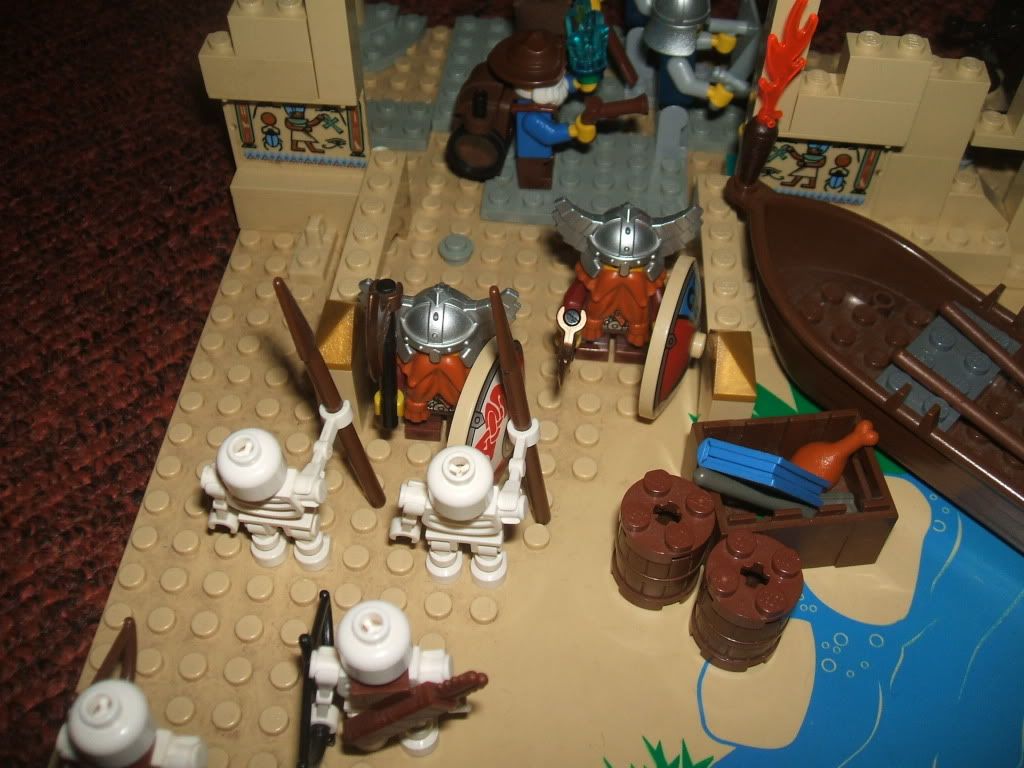 My kinsmen attacked the outsiders.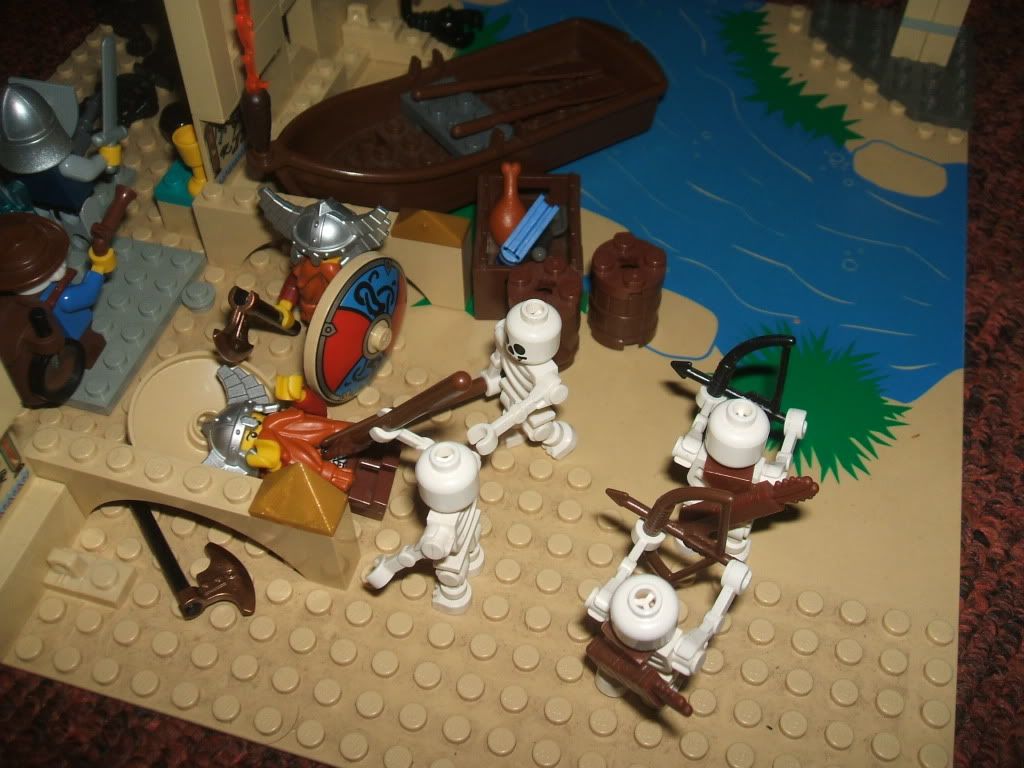 Sadly, one of them was killed mercilessly by the dead.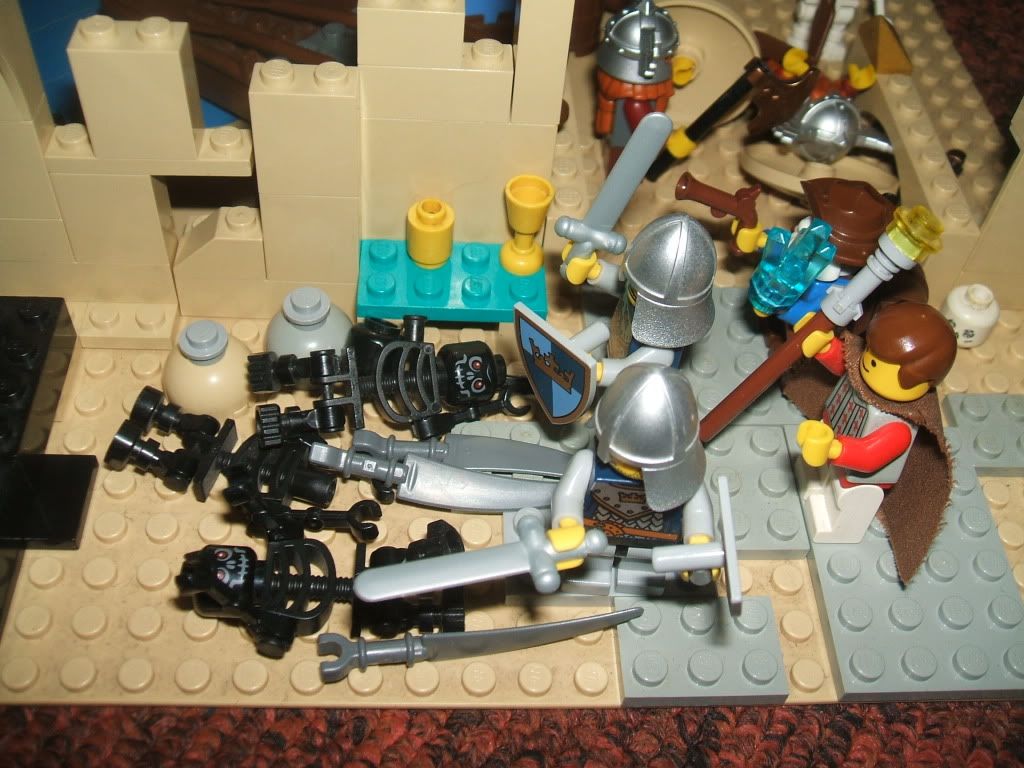 The black bones rushed at the guards, but met their demise by imperial steel.
We dashed outside, slowly whittling down the outside opposition. Thank the runes we brought a cleric! He revived our recently fallen comrade.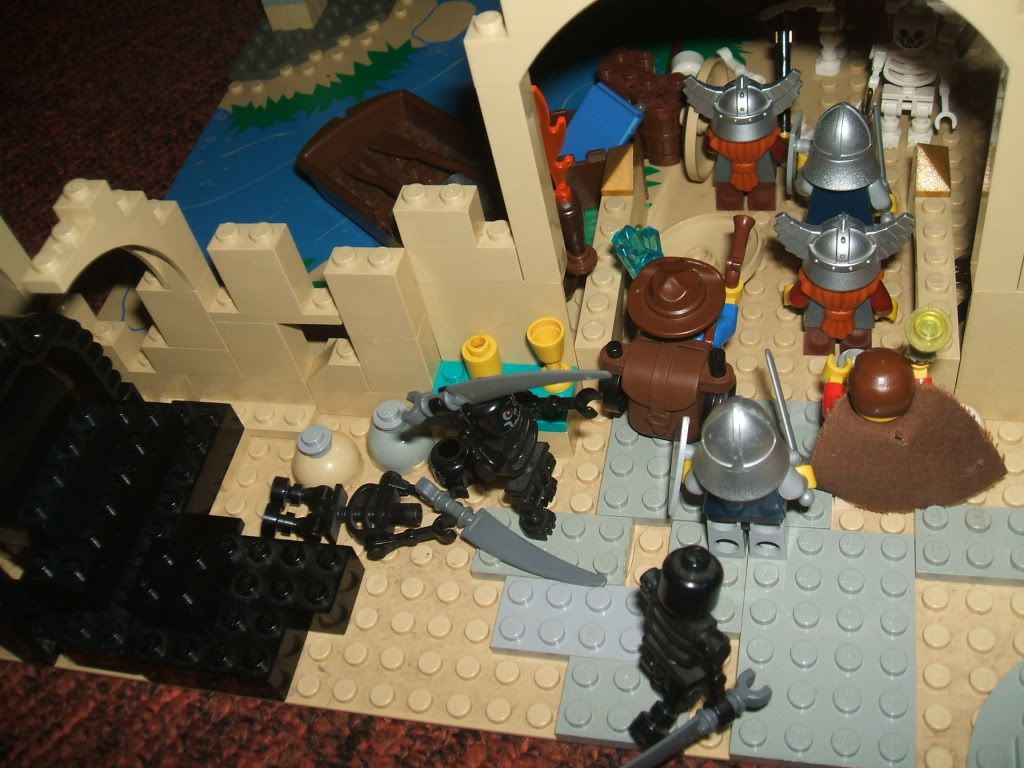 Yet we did not know that these dead... don't remain dead for long.
They caught two of us by surprise and they were gutted mercilessly.
Trying to defend from all sides we did our best, but panic dulled our senses and we failed to do anything.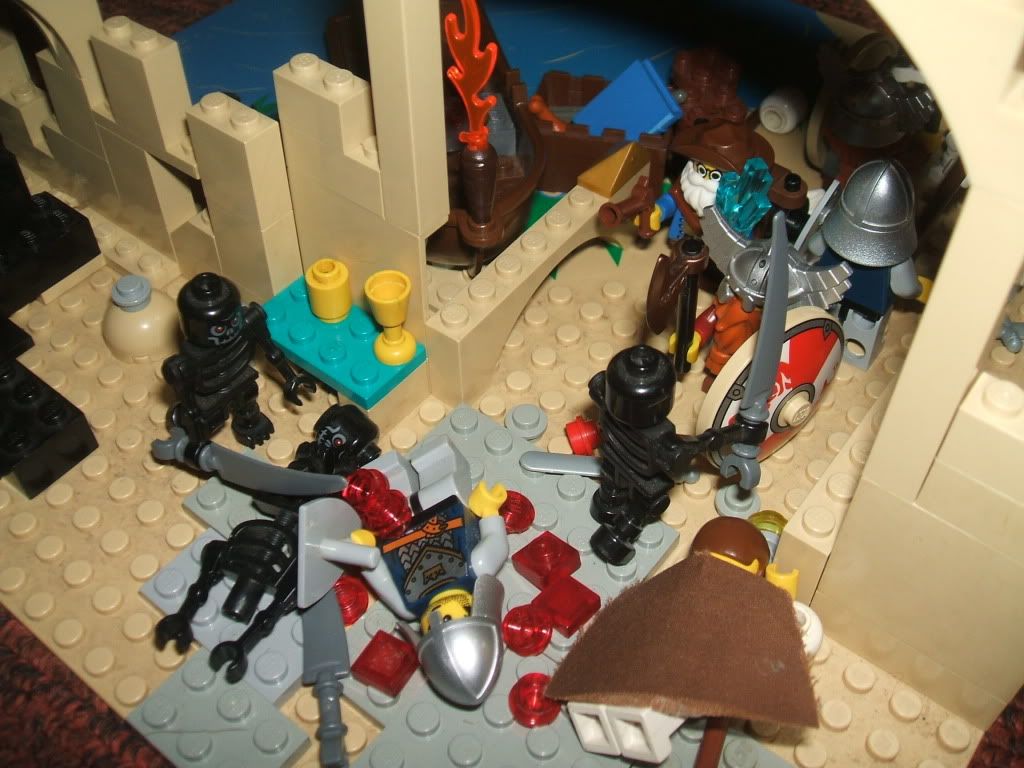 Although I shot one black skeleton down, another pulled itself together and they followed us.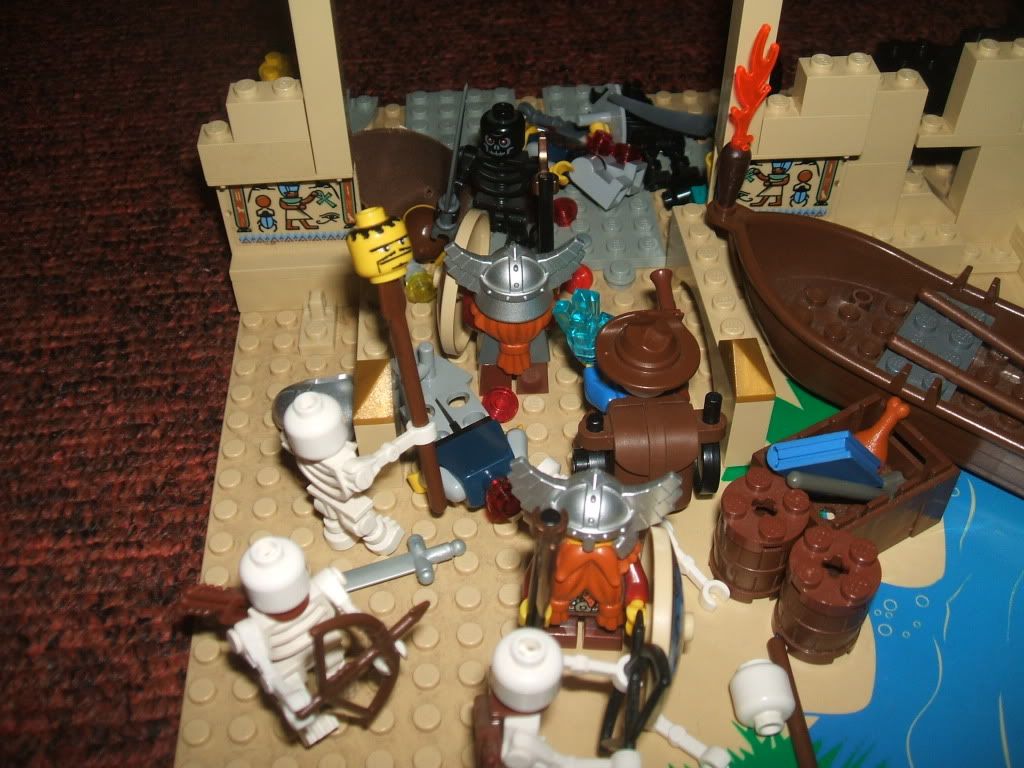 Outside, we lost another men.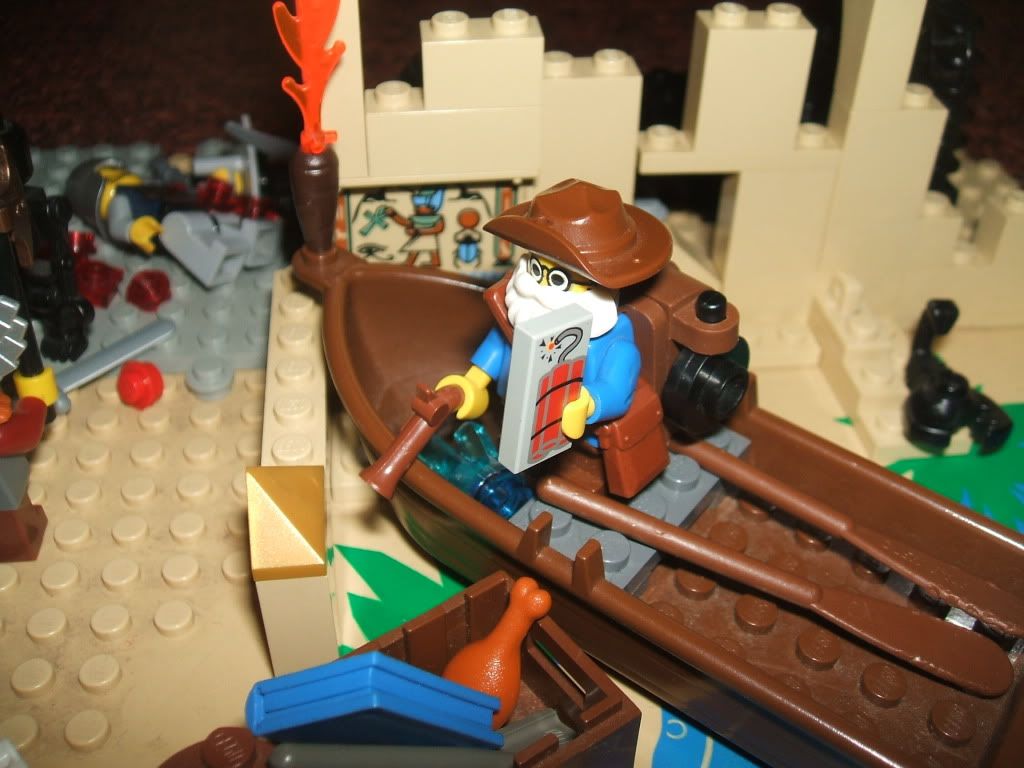 I hopped in the boat and desperately pulled out some explosives. Not the most professional digging device, but it did come darn handy.
It wiped out everyone outside; sadly one of my fellow dwarves too.
My last men ran to embark the boat so we could leave this blasted deathtrap...
... but those blasted wretches got him!
They gutted him right before my eyes.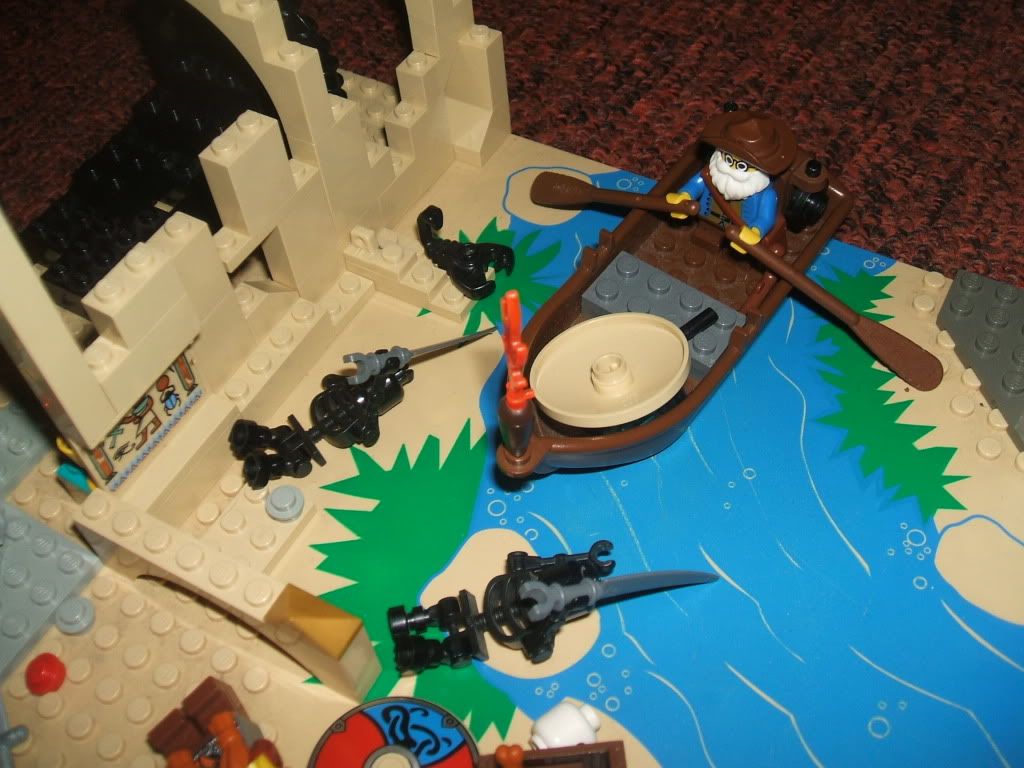 Left alone, I grabbed the paddles and started rowing like mad... those crazy monsters tried to jump in the boat but luckily they didn't... I've barely survived this one! Now as I'm writing, I'm low on supplies, and there's the constant threat of being discovered by ork scouting parties. So if you read this: SEND SOME HELP!

PS: At least I managed to keep that marvelous crystal. It doesn't resonate... it literally sings to me.
Overwatch: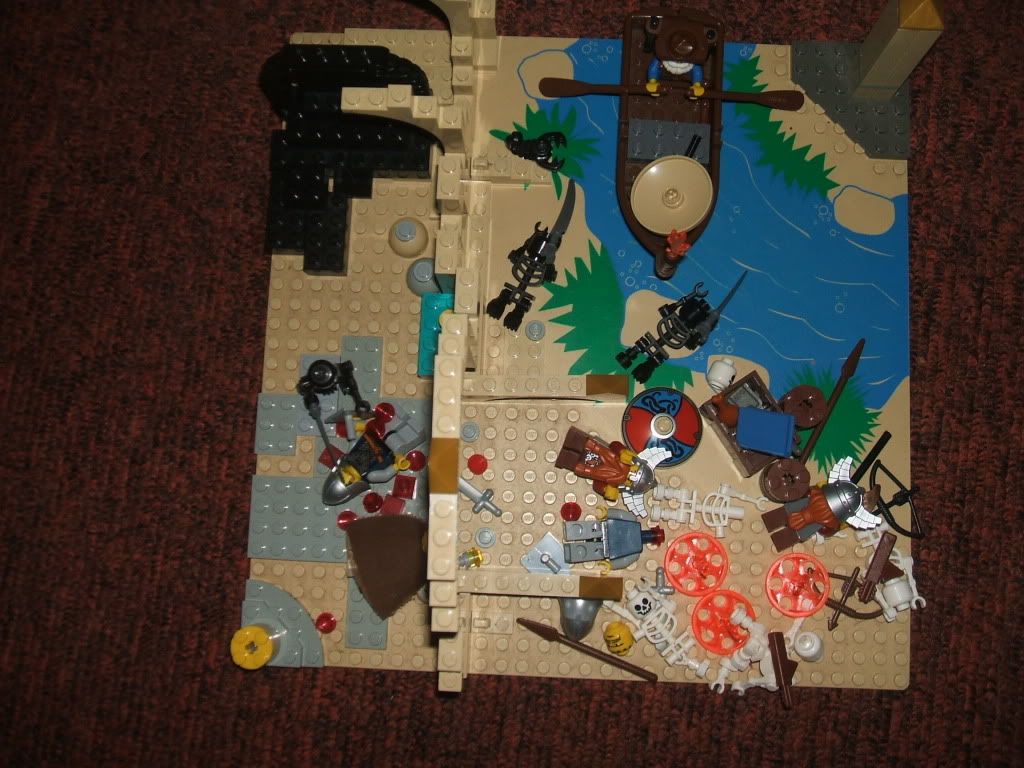 Kills:
Cogni's expedition: 8
Nekeharan undead: 6
The Black Skeleton (experimental/campaign unit)
1d6 skill
5 inch mov
4 av
Specials: And yet it moves (feat: on success, the BS pulls itself together); Backstab (+2 damage when attacking from behind)
So that was it, I hope you enjoyed it, and I await any kinds of feedback!