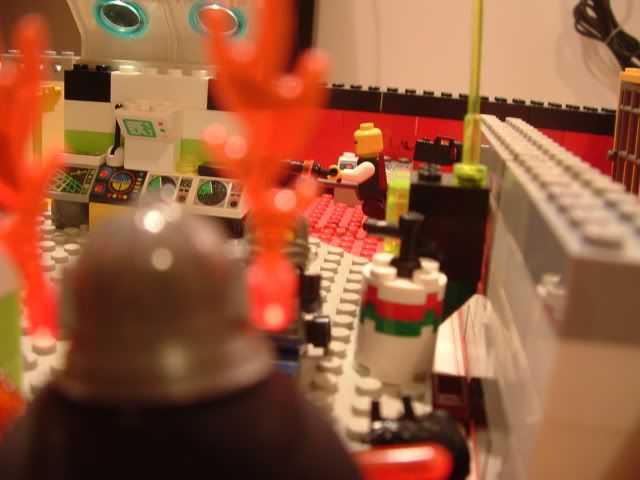 The Warhead sphincter sees Nagirrac making a break for it. He makes a bee-line for the High Chancellor to end his life.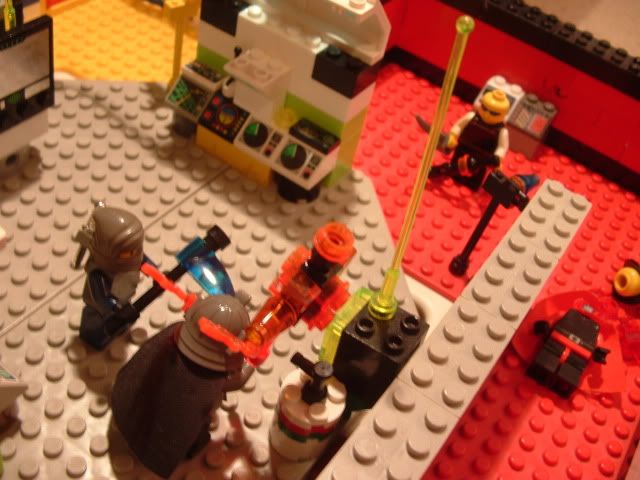 But Warhead forgot about the spy right in front of him.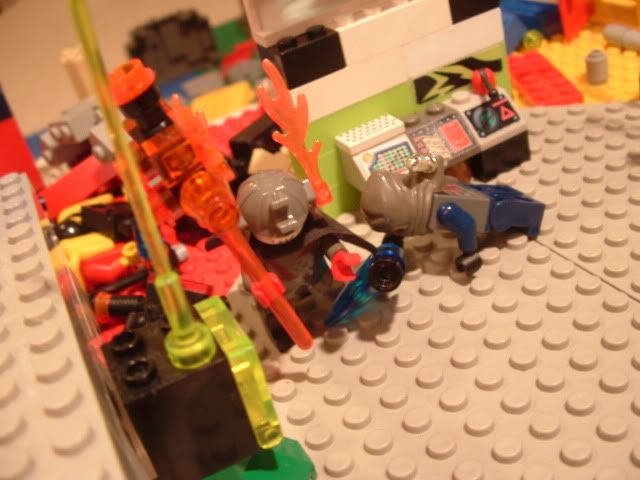 The spy trips the near demonic enemy.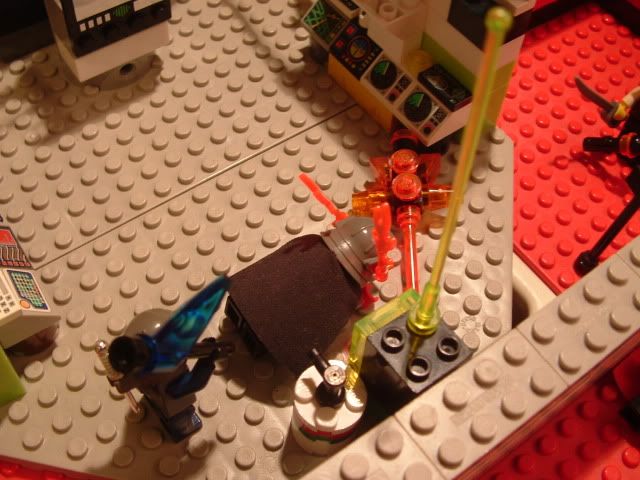 "It brings me great honor to kill you, Warhead." said the spy as he was just about to deliver the final blow.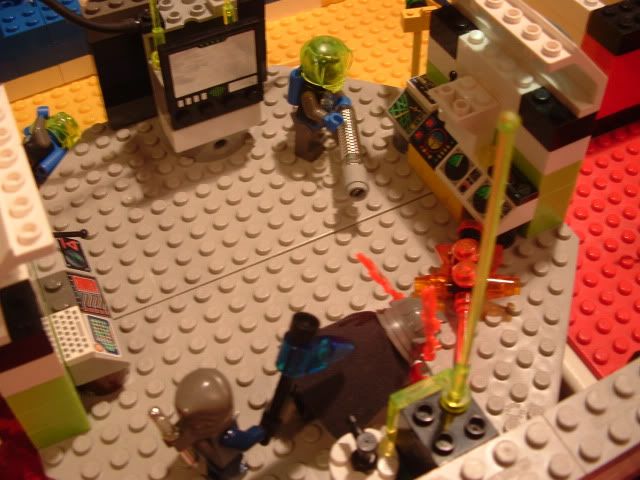 The remaining Insectoid had a better idea. Why not last a million holes into Warhead?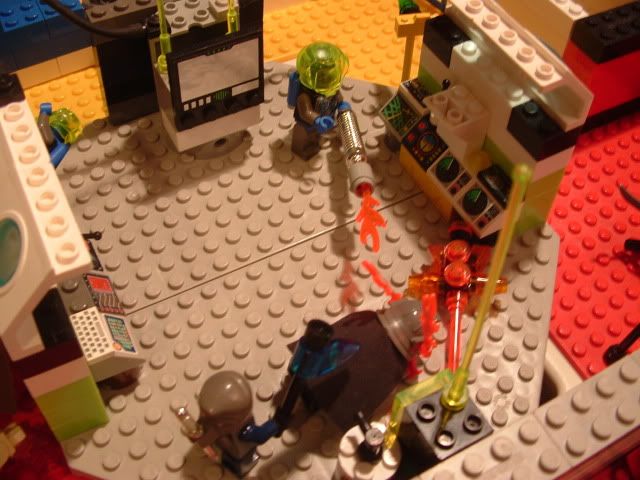 Its a great idea...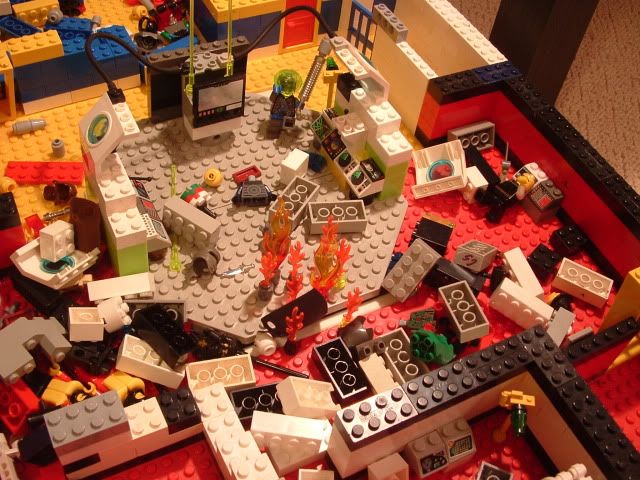 ... Until one of the bullets hits a fuel cell and ignites. The lab goes up in flames as a huge explosion destroys both the spy and Warhead.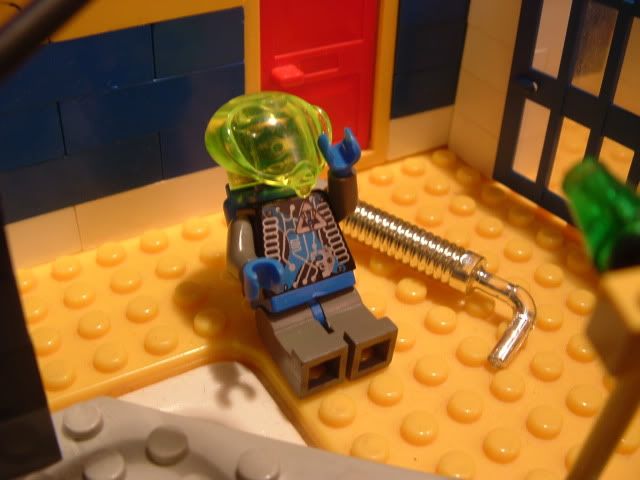 The Insectoid, dazed, but still alive rubs his head.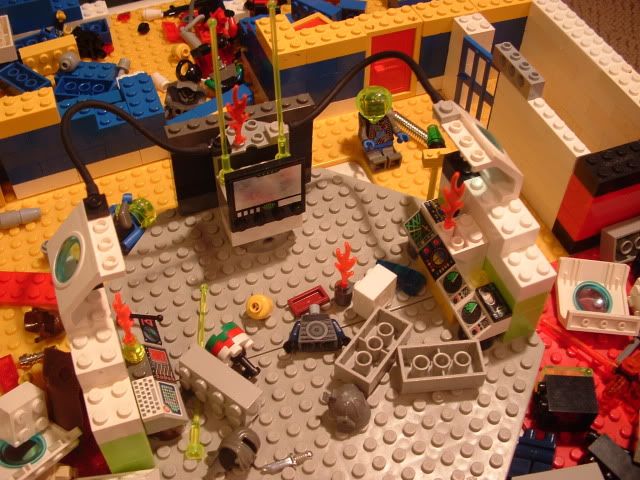 Then he realizes what he's done. The lab is on fire. The nuclear reactor underneath could blow at any moment!
He runs for it.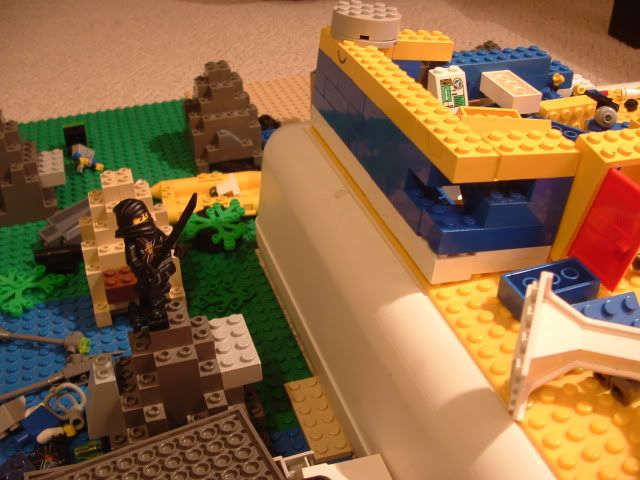 Outside the compound, the ninja sees the explosion. He carefully observes the situation as he draws closer.
Nagirrac is knocked out temporarily. He eventually wakes up...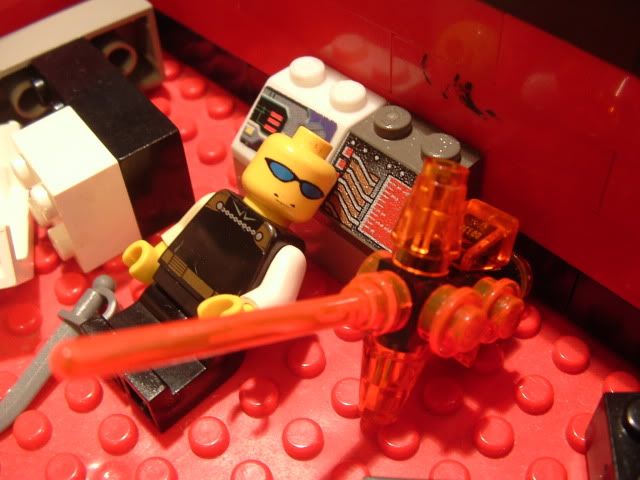 ... And realizes just how close he came to dying. The OT weapon wielded by Warhead is embedded into the ground next to him. It must have swung at him during the explosion and just barely missed.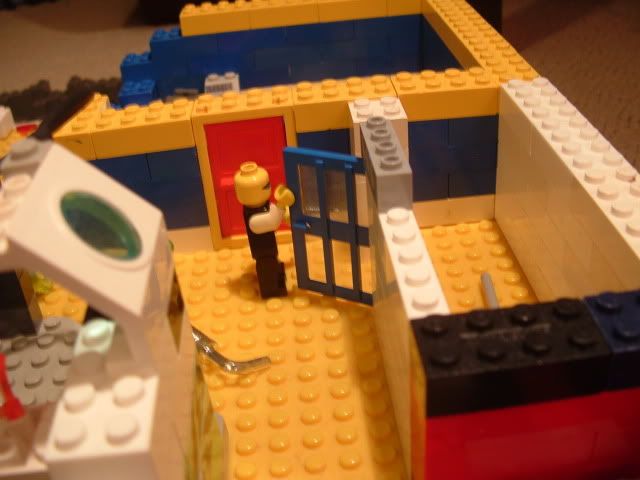 Without wasting another moment, he runs to the storage area...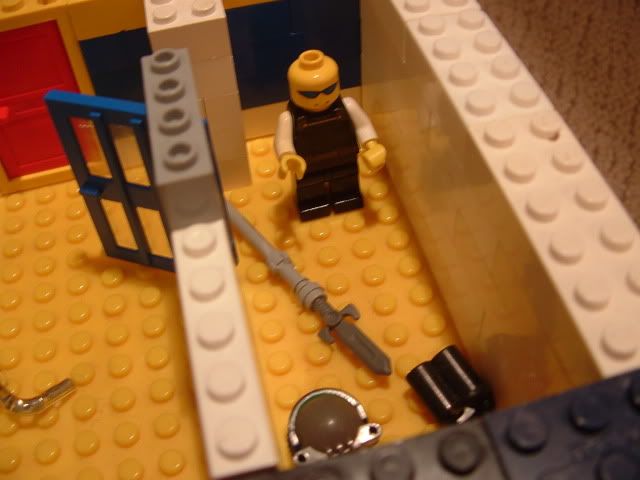 ... And finds his gear.
"All right! Who's ready to die?!"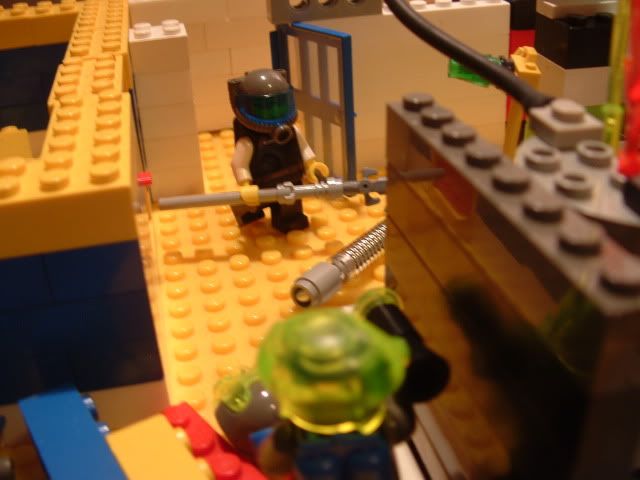 "Apparently, you are, Semaj Nagirrac." The Insectoid raises his pistol toward the Avalonian. "You have two options, come with me or die here. No one is going to save you. Your strike teams have failed. They're all dead."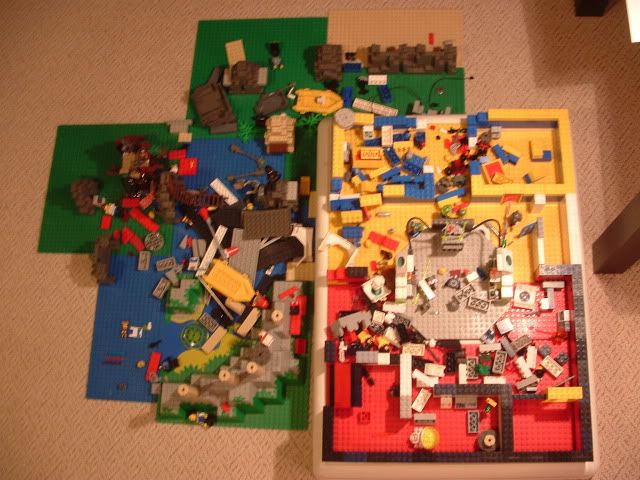 Overwatch